---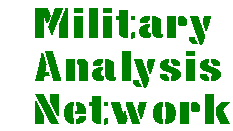 ---
FAS Note: This site is not actively maintained, and is not current or complete. Caveat lector.
---
Rest of World Military Aircraft
This resource provides the basic characteristics of selected combat aircraft either in use or readily available to the OPFOR, as well as to allies or potential coalition partners. The aircraft discussed are those likely to be encountered by US forces in varying levels of conflict. The selection of aircraft is not intended to be all-inclusive, but rather a representative sampling of equipment supporting various military capabilities.



---
---
http://www.fas.org/man/dod-101/sys/ac/row/
Maintained by Steven Aftergood
Originally created by John Pike