---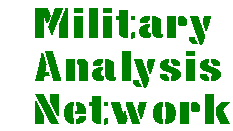 ---
MANGUSTA A129
The A129 Mangusta [Mongoose], armed with anti-tank and area-suppression weapons systems, is intended primarily as an attack helicopter to be used against armored targets. The aircraft can operate during day, night, and all-weather conditions. The A129 Mangusta claims to be a proven 'hot climate' operator, as demonstrated during its peacekeeping operations. The A129 was succesfully employed in Somalia where it proved highly reliable and extremely flexible. The A129 MANGUSTA is manufactured in Italy by the Agusta aircraft company. Agusta developed the A129 Mangusta anti-tank helicopter, the first attack helicopter to be designed and produced wholly in Europe, which demonstrated Agusta's capacity to satisfy the most complex technical requirements. Italy is the only country with this helicopter in its inventory, with the Italian Army.
An escort/scout version of the Mangusta is under development for deployment with airmobile units. The ship would also be armed for air-to-air combat. The A129 International, developed from A129 Mangusta, responds to the requirements of today's armed forces for a multi-role combat helicopter that combines high performance and survivability with low support costs. The new 15-passenger AB139 utility helicopter is designed around the transmission of the A129 Mangusta attack helicopter.
The four-blade main rotor is mounted on the top center of the cabin, while weapon-carrying wings are short, stubby, and mid-mounted on the fuselage. The fuselage is slender and tapered to the rear, with fixed landing gear. The tandem cockpit is glassed-in and flat-plated, and tapered from the cockpit to the blunted nose. The tail boom tapers to the rear, with a high, swept-back fin with square tip. The flats are unequally tapered with a square tip, while the belly fin has the rear landing wheel attached. The tail rotor is mounted on the left side.
Two turboshaft engines with semicircular air intakes are mounted alongside the top of the fuselage. The Rolls-Royce Gem 1004, the powerplant in the Agusta A129 attack helicopter, is derived from the Gem family of engines originally designed as military engines to meet British Ministry of Defence requirements. The Gem 1004 achieved type approval in 1986 and entered service with the Italian Army in 1989. It incorporates features to enhance the mission capability of attack helicopters in all phases: simple engine controls with automatic engine management, fast start-up, high power for fast transit, low specific fuel consumption for endurance, low signatures, fast engine response for agility, robust design and emergency rating for battlefield survivability, low fuel consumption for secure return and low maintenance.
Specifications

Country of Origin
Italy
Builder
Agusta
Role
Light-attack, antiarmor, scout
Similar Aircraft
AH-64 Apache, Mi-28 Havoc, Ka-50 Hokum
Rotor diameter
39 ft (12 m)
Length
46 ft, 10 in (14.3 m)
Height
Weight
Engine
2 ROLLS ROYCE GEM @ 900 HP
Maximum speed
265 Km/h
Cruising speed
Endurance
2h 30'
Service Ceiling
Armament
Gun pods; rockets; missiles; TOW-, Hellfire-, or HOT-capable
Crew
Two
Cost
User Countries
Italy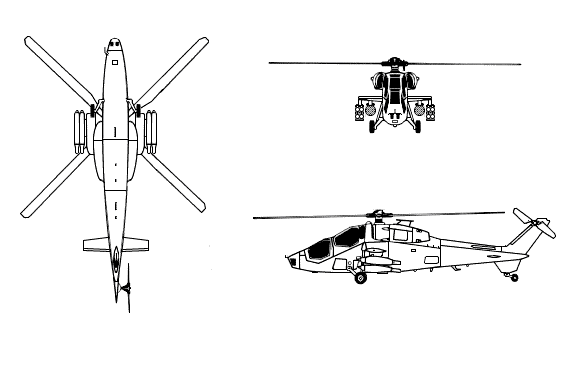 Sources and Resources
---
---
http://www.fas.org/man/dod-101/sys/ac/row/a129.htm
Maintained by Robert Sherman
Originally created by John Pike
Updated Tuesday, September 21, 1999 10:18:15 AM