---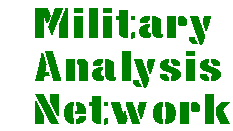 ---
Chinese Airborne Early Warning (AEW)
The acquisition of an Airborne Early Warning (AEW) platform capable of conducting data relays has held a high priority in the PLAAF's efforts to modernize. China's acquisition of an AEW system would provide a dramatic advance in China's operational abilities.
China has tested an AEW radar rotodome on a TU-4 platform, but there is no indication that this unique aircraft is intended as a prototype for subsequent production.
China conceivably could have fully operational AEW platforms by 2005. Israel Aircraft Industries (IAI) currently is marketing its Phalcon airborne early warning (AEW) system to China in competition with the British defense firm GEC-Marconi. However, this airborne early warning program to mount the Israeli Phalcon airborne radar on a Russian airframe remains behind schedule, and evidently negotiations continue on the deal under which IAI would supply the advanced radar and computer systems.
It was reported in November 1995 that the Russian foreign ministry had vetoed a deal where IAI would rebuild an Ilyushin aircraft into an AEW&C aircraft for China. However, in 1996 Tel Aviv and Beijing signed an agreement on purchasing the Falcon radar system, which China insisted system should be fitted onto Russian Il-76 aircraft. The Phalcon's triangular radar array would be mounted on the rear quarter fuselage of the Il-76 to provide full 360 degree scan coverage. China already has six such aircraft as well as a service base for them. In May 1997 it was reported that Russia and Israel agreed to fulfill jointly an order from China to develop and deliver an early warning system. The first Russian aircraft was expected to arrive in Israel for refitting in 1998. But Russian reluctance to provide technical specifications for the Il-76 delayed the program. China reportedly ordered one Phalcon for $250 million, which entailed retrofitting a Russian-made Ilyushin-76 cargo plane [also incorrectly reported as a Beriev A-50 Mainstay] with advanced Elta electronic, computer, radar and communications systems. Beijing is expected to acquire several PHALCON AEW systems, and reportedly could buy at least three more [and possibly up to eight] of these systems, the prototype of which was planned for testing beginning in 2000.
Specifications

Country of Origin
Builder
Role
Similar Aircraft
Wing Span
Length
Height
Weight
Engine
Maximum speed
Cruising speed
Range
Service Ceiling
Armament
Crew
Cost
User Countries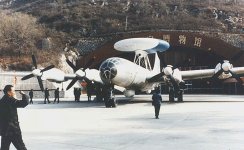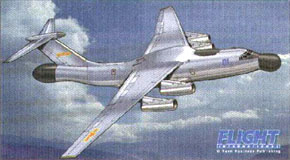 Sources and Resources
U.S. Seeks to Curb Israeli Arms Sales to China New York Times November 11, 1999 -- Israel's sale of a sophisticated $250 million airborne radar system to China has raised serious concerns at the Pentagon, and the Clinton administration has quietly urged Israeli officials to cancel delivery of additional radar planes.
---
---
http://www.fas.org/man/dod-101/sys/ac/row/aew-prc.htm
Maintained by Robert Sherman
Originally created by John Pike
Updated Monday, June 26, 2000 2:05:40 PM