---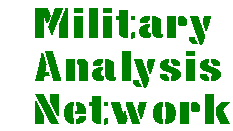 ---
AMX
The AMX, a joint program undertaken by Alenia, Aermacchi and Embraer, is a surface attack aircraft for battlefield interdiction, close air support and reconnaissance missions. The AMX is capable of operating at high subsonic speed and low altitude, by day or night, and if necessary, from bases with poorly equipped or damaged runways. It features low IR signature, reduced radar equivalent cross section and low vulnerability of structure and systems guarantee a high probability of mission sucess. The integrated ECM, air-to-air missiles and nose-mounted guns provide self-defense capabilities.

The AMX-T is a twin seater, high performance transonic turbofan jet, specifically developed for Advanced and Fighter Lead-In Training. It maintains the operational characteristics of the AMX - Ground Attack Fighter - already in operation with the Brazilian (FAB) and Italian (AMI) Air Forces. It is a high subsonic trainer with a low level dash speed in excess of 500 kt in any armed configuration. The AMX-T was selected by the Venezuelan Air Force (FAV) to replace the old and venerable T-2A Buckeyes in the advanced training phase.

The wings of the AMX are mounted high, swept-back, and tapered with square tips. AAMs are usually mounted on the wings. The engine is one turofan inside the body. There are two air intakes forward of the wing roots. There is a single exhaust. The fuselage has a pointed nose and bubble canopy. The body widens at the air intakes and tapers to the rear. The tail flats are mid-mounted on the fuselage, swept back and tapered with blunt tips. The tail is swept back and has a tapered fin with a blunt tip.

Specifications

Countries of Origin
Italy
Brazil
Builder
Alenia, Aermacchi and Embraer
Similar Aircraft
Alpha Jet
Mirage F1
AV-8B Harrier
Crew
One
Role
Light bomber
Fighter
Span
29 ft (8.84 m)
Length
44 ft, 6 in (13.58 m)
Height
14.92 ft
Wing area
226.0 ft2
Aspect ratio
3.75
Wing sweep (at 25% MAC)
27.5º
Engine
Rolls Royce Spey MK 807 turbofan
Take-off thrust
11023 lb
Ceiling
13000 meters
Cruise range
1150nm [480 nm Combat radius]
Internal Fuel
3076kg
Drop Tanks
500 L drop tank with 399kg of fuel for 75nm range
1000 L drop tank with 799kg of fuel for 149nm range
In-Flight Refueling
Yes
Operating empty weight
14638 lb
Max take-off weight
28660 lb
Max external load
8380 lb
Sensors
FIAR Pointer range-only radar, RWR, Balistic Bombsight
Armament
Cannon: M61A1 20mm Vulcan
AIM-9L Sidewinder,
Kormoran,
ELT-555 jamming pod,
Belouga,
M117 750kg bomb
User Countries
Brazil
Italy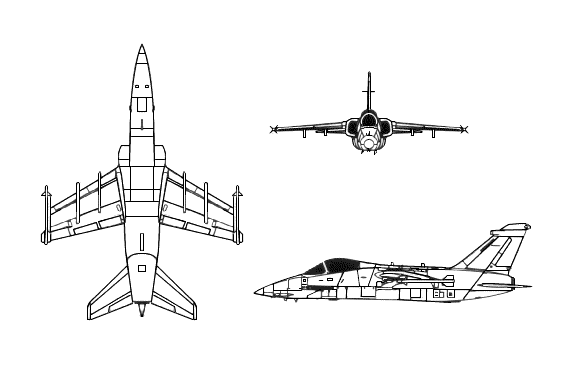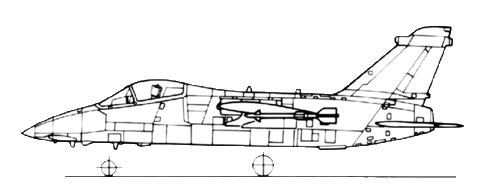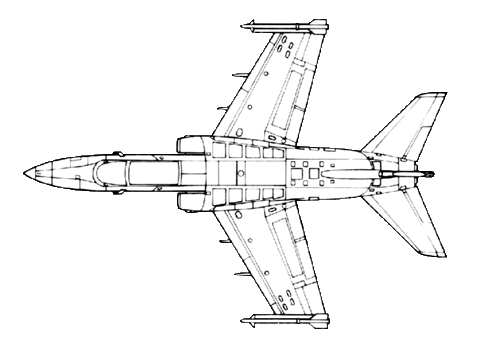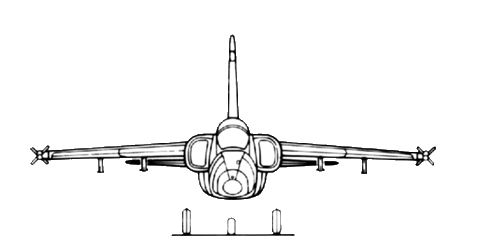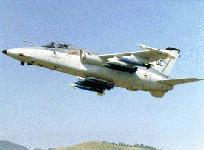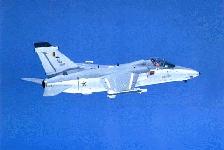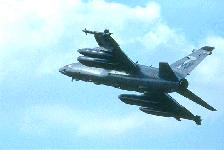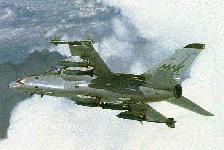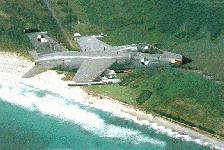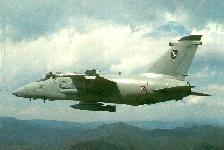 ---
---
http://www.fas.org/man/dod-101/sys/ac/row/amx.htm
Maintained by Robert Sherman
Originally created by John Pike
Updated Saturday, September 25, 1999 12:57:25 PM