---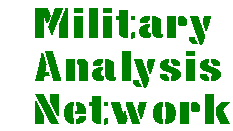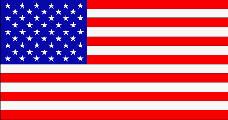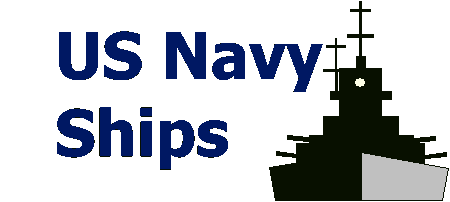 ---
LPH-2 IWO JIMA class
The seven IWO Jima class amphibious assault ships were built is to transport more than 1700 fully equipped Marine Assault Troops into combatr areas and land them by helocopter at designated inland points. This technique of vertical envelopment pioneered by the Navy-Marine Corps Team, exploits flexibility and suprise. The ships are capable of supporting a Marine Batallion Landing Team, it's armament, vehicles, equipment and a reinforced squadron of transport helicopters and various support personnel. Combat-ready Marinesare flown in-land behind the enemy's defenses by helicopters to isolate strategic strong points, disrupt communicatioins, and converge with beach landed Marines to gain ultimate control of their objective. The ships also supports mine-sweeping operations with Helicopter Mine Countermeasure Squadrons and provides humanitarian assistance and a non-combatant evacuations of American Embassy personnel and citizens caught in civil-conflict overseas. Currently the USS Guam (LPH-9), homeported at Norfolk, VA, is the only remaining ship of this class in service. [Confusingly, the seven ships of this class were not sequentially numbered, with intervening numbers being assigned to ships of other classes converted to perform the amphibious assault mission].

Deployed to the Persian Gulf as part of the military forces which ultimately would be used to drive Iraqi forces from Kuwait, on 30 October 1990 Iwo Jima (LPH 2) suffered a high-pressure steam leak that cost the lives of 10 of its crew, but repairs kept her fully operational. A steam turbine valve in the fireroom sustained a catastrophic mechanical failure. This failure resulted in the release of superheated steam at a temperature of 850 degrees Fahrenheit into the fireroom. The Iwo was "stricken" in September 1995 and scrapped in Philadelphia, then towed upriver. The hulk was sold as scrap in August of 1996 for $140,000 to Mystic Shipping and Trading Co. and she was towed to New Orleans.

USS Inchon served as a key element of the US Naval Amphibious Forces 1970 to 1994 in both the Atlantic and Pacific Fleet. Inchon was converted from an amphibious assault ship to a dedicated command, control and support ship for mine countermeasures operations. The contract to convert Inchon was awarded in November 1994 to Ingalls Shipbuilding, Inc., Pascagoula, MS. USS Inchon was redesignated for its new mission on 24 May 1996 after undergoing a 15 month conversion and overhaul. Major changes were made to the Command, Control, Communications, Computers and Intelligence (C4I) system, with upgrades including the close-in weapons system (Phalanx) and various radars. The ship supports an embarked composite helicopter squadron of eight CH-53E and two SAR/spotter helicopters. It provides an alongside support, resupply and repair facility for up to four Avenger (MCM 1) Class mine countermeasures ships and Osprey (MHC 1) Class coastal minehunters. It can support and accommodate four Explosive Ordnance Disposal (EOD) groups with assigned equipment. Additionally it provides C4I facilities for the MCM group commander. New repair facilities and upgrades to older one were also added, giving the MSC 12 the ability to accomplish whatever repairs are necessary to weapons, LCACs, and aircraft in any theater of operation.
Specifications

Power Plant
Two boilers, one geared steam turbines,
one shaft, 22,000 total shaft horsepower
Length
Overall Length: 598 ft Waterline Length: 556 ft

Flight Deck Width
104 feet (31.2 meters)
Beam
84 feet (25.2 meters)
Draft
Maximum Navigational Draft: 29 ft
Draft Limit: 30 ft
Displacement
Light Displacement: 13465 tons
Full Displacement: 19395 tons
Dead Weight: 5930 tons
Speed
23 knots (26.5 miles per hour)
Aircraft
(actual mix depends upon mission)
11 - CH-53 Sea Stallion helicopters
20 - CH-46 Sea Knight helicopters
1 - UH-1 or SH-3 as SAR helicopters
3 - UH-1 Marine Corps helicopters
3 - AH-1 Marine Corps helicopters

Crew
Ships Company: 80 officers, 638 enlisted
Marine Detachment: 1,750
Armament
2 - 20mm Phalanx CIWS
Unit Operating Cost
Annual Average
~$32,500,000 [source: [FY1996 VAMOSC]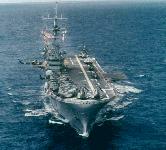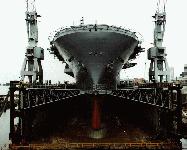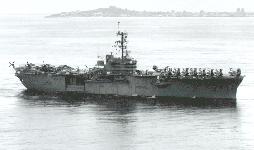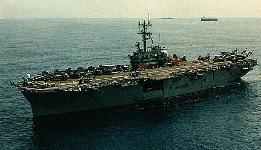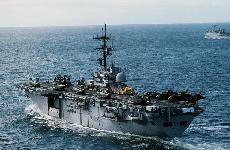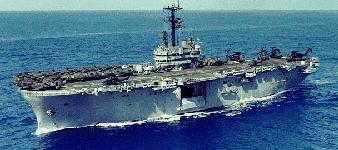 Sources and Resources
---
---
http://www.fas.org/man/dod-101/sys/ship/lph-2.htm
Maintained by Robert Sherman
Originally created by John Pike
Updated Sunday, January 03, 1999 5:55:27 PM