---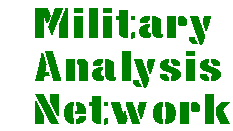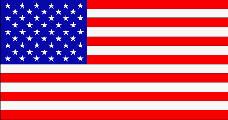 ---
AGM-142 Raptor
Popeye I Have Nap
Popeye II Have Lite
The AGM-142 Have Nap is an Israeli-built Popeye missile being acquired by the USAF. The AGM-142 is a medium range conventional stand off missile provides the Air Force with a precision man-in-the-loop capability for the B-52H to attack high value, fixed targets from standoff ranges. The AGM-142 provided the first precision guided munitions capability for the B-52H platform. The program is managed by the Precision Strike System Program Office at Eglin Air Force Base, Florida and is produced by Precision Guided Systems United States (PGSUS) of Orlando, Florida. Work on the AGM-142 system is performed at Lockheed Martin Missiles and Fire Control - Orlando, in Orlando, Fla., and Troy, Ala., and at locations in Israel.

The Have Nap has an inertial guidance system with data link, TV, or imaging infra-red homing. The munition's data link provides for single aircraft operation or the munition's guidance may be turned over to a second aircraft allowing the first aircraft to leave the area. The AGM-142 weighs 3000 lbs. It is 190 inches long, 21 inches in diameter, has a wing span of 78 inches, and is powered by a solid propellant rocket motor. The missile has a range in excess of 50 nautical miles. Warheads and seekers are modular and allow for four missile configurations. The AGM-142 can be assembled with a 750-pound blast fragmentation warhead or an I-800 penetration 770-pound warhead and can employ either a television or an imaging infrared seeker. Have Nap, although a very capable weapon system, was not used during Desert Storm. The Air Force Gulf War Airpower Study speculated that it was not used because of the policy implications of launching an Israeli-made weapon against an Arab country. Representative targets for Have Nap include power plant transformers, generators, and cooling towers; POL refinery cracking/ distillation towers; radar or communication site control vans/buildings; and research and development facilities. Upgrades to the Have Nap weapon system ongoing after Desert Storm included an imaging infrared seeker and an I-800 penetrating warhead. The AGM-142, currently in production, incorporates a Producibility Enhancement Program (PEP) that was initiated in October 1993. The program has gone through a series of three PEP efforts that have reduced missile costs and decreased logistics and maintenance requirements while increasing maintainability and overall operational capability. The PEP efforts consisted of changes in the manufacturing process and materials for the rocket motor casing and missile wings and fins, new Inertial Measurement Unit (IMU), a new closed loop imaging infrared seeker, and an upgraded processor with corresponding reduction of the circuit card assemblies in the missile electronics section. The newest addition to the AGM-142 missile system is Producibility Enhancement Program (PEP) III. PEP III is a new type of infrared seeker (referred to as a Z-Seeker) and new software to make the system work with future test sets. PEP III went through extensive testing at Barksdale AFB in April 1998. This was a combined test by the developers and the users. Because PEP III gives the users a third seeker, the total number of possible configurations is nine: three seekers on three types of electronics sections. All nine configurations went through all testing. In May 1998 the AGM-142 Program Office awarded a contract to PRB Associates of Hollywood, MD to produce an AGM-142 Air Force Mission Support System (AFMSS) Weapon Planning Module (WPM). When delivered, the module will allow B-52 radar navigators to plan AGM-142 missions using the same AFMSS system they use to plan aircraft missions. The SPO used an innovative acquisition approach to save the Air Force time and money. Because of the similarity between the AGM-142 and the AGM-130 missions, about 70% of the code PRB developed for the AGM-130 AFMSS WPM will be re-used in the 142 effort. The SPO modified an existing AGM-130 AFMSS contract with PRB to produce the AGM-142 planning module. The re-use of code saved approximately $600K and 6 months of schedule. The US Air Force originally purchased and accepted 154 missiles. An additional 54 missiles (Lot 7, FY 96) were in production as of mid-1999 and are the first delivered from Lockheed Martin's missile manufacturing facility in Troy, Alabama. Internationally, AGM-142 has been purchased by the Israeli Air Force, the Royal Australian Air Force, and as of August 1999, the Republic of Korea Air Force. On 15 February 1999 the U.S. Air Force awarded PGSUS LLC, a Lockheed Martin/Rafael joint venture, a contract modification for production and delivery of AGM-142 air-to-surface precision strike standoff missiles to the Royal Australian Air Force (RAAF), under the U.S. Foreign Military Sales program. The action modified a contract awarded to PGSUS in September 1998, covering production of up to 250 AGM-142s for US and foreign military sales. The total contract value now stands at $133.3 million, with the joint venture partners sharing about equally. Australia first announced its intention to buy the precision strike weapon for its fleet of F-111 fighters in 1996. A Letter of Agreement for the sale was signed December 14, 1998. Turkey initially bought 50 Popeye I missiles for its fleet of F-4s being upgraded at Israel Aircraft Industries. At least 40 Popeye I missiles were delivered to Turkey in 1997 with a second batch of 60 shipped in 1998. In May 1997 Israel and Turkey agreed to jointly produce the Popeye II air-to-ground missile in a deal initially worth about $100 million dollars. The new deal involved a consortium to be established between two Turkish firms and Rafael to jointly produce the Popeye II, a smaller missile with more advanced technology. The Popeye II, also known as the Have Lite, is designed for deployment on fighter aircraft and has a range of 150 kilometers. The Popeye II missiles were expected to be delivered beginning in 2000. The overall Popeye-I and Popeye-II missiles program with Turkey was valued at some $500 million.

In December 1999 press reports suggested the possibility of the sale of Popeye II missiles to India. US officials told Israel that they were concerned about sales of arms to India because of tensions in the region.
Specifications

Missions
Offensive counterair, interdiction, suppression enemy air defense, naval anti-surface warfare
Targets
Mobile soft, fixed hard, fixed soft, maritime surface
Service
Air Force
Program status
Production
First capability
1992
Guidance method
Television and imaging infrared (man- in-the-loop)
Weight
3,000 lbs / 1,360 kg
Warhead Weight
750 lbs / 340 kg
Length
15ft 10in / 4.8 meters
Length
1ft 9in / 0.533 meters
Range
45 miles / ~75 km
Quantity
130
Development cost
$67.6 million
Production cost
$133.1 million
Total acquisition cost
$200.7 million
Acquisition unit cost
$1.54 million
Production unit cost
$1.02 million
Platforms
B-52H
Sources and Resources
B-52s fire missiles at Navy ship during RIMPAC exercise : Jul 27, 1998 (AFNS) -- Two B-52s from the 20th Bomb Squadron fired AGM-142 Have Nap missiles at the Navy's USS Somers July 21 as part of the Rim of the Pacific 1998 exercise.
Barksdale aircrew fires first live AGM-142, Air Force Print News, 19 September 2000 -- A B-52 Stratofortress crew from here conducted a unique live-fire missile test at White Sands Missile Range, N.M., recently as part of a weapon system evaluation program.
---
---
http://www.fas.org/man/dod-101/sys/smart/agm-142.htm
Maintained by Webmaster