---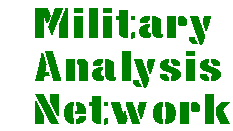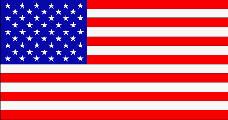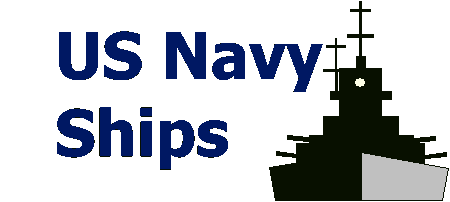 ---
CV-41 MIDWAY class
The carriers of the Midway class, displacing more than 67,000 tons fully loaded, carried a crew of 4,500 and up to 70 aircraft. These 1,000-foot-long warships were once the largest carriers afloat, though they had a displacement about two-thirds that of contemporary nuclear-powered flattops. When operating at sea the ships were refueled every three days, burning approximately 100,000 gallons of oil a day. When first built, the USS Midway's bow was open to the sea, and was enclosed in 1957 as part of a major overhaul.

In a demonstration of carrier long-range attack capabilities, a P2V-3C Neptune took off from USS Franklin D. Roosevelt (CVB 42) off the coast of Jacksonville, FL on 07 February 1950 . The Neptune flew over Charleston, SC, the Bahamas, the Panama Canal, up the coast of Central America, over Mexico, and landed on Feb. 8, at San Francisco's Municipal Airport. The flight, covering 5,060 miles in 25 hrs. 59 min., was the longest ever made from a carrier deck.

The USS Midway was commissioned on September 10, 1945. Named for the Battle of Midway, the carrier was the lead ship of her class, three of which were completed, with another two ships cancelled. Serving her country for 47 years, more than 200,000 American veterans served aboard her. In that time, the USS Midway saw service off Vietnam, in the Persian Gulf and in a number of other conflicts and crises. After being the first aircraft carrier forward deployed for 17 years in Yokosuka, Japan, she returned to North Island Naval Air Station in San Diego for decommissioning in April of 1992.

The ability to adapt to new technologies, systems, platforms, and operational needs is nowhere better exemplified than in the design and 50-year operational history of the USS Midway. Designed during World War II, in 1945 this "flattop" initially operated piston-driven propeller aircraft, yet returned from her last deployment in 1991 with the Navy's most modern, multipurpose strike-fighters. Her original axial-deck design was modified to an angled-deck layout, her original hydraulic catapults were replaced with more powerful steam catapults, and the most basic electronics replaced by advanced sensors and communications equipment. Her air wing included four squadrons of F/A-18 Hornets and two squadrons of A-6 Intruders (a strike capability of 68 attack aircraft). While unable to operate either the F-14 Tomcat or S-3 Viking, MIDWAY was still an amazing and powerful national asset over forty years after her commissioning.

The former USS Midway, now part of the Navy's mothball fleet in Bremerton, Washington, is available as a donation. Eligible recipients include any US state, possession, municipal government, or non-profit entity. The recipient of the aircraft carrier will be required to maintain the ship as a non-moving museum or memorial.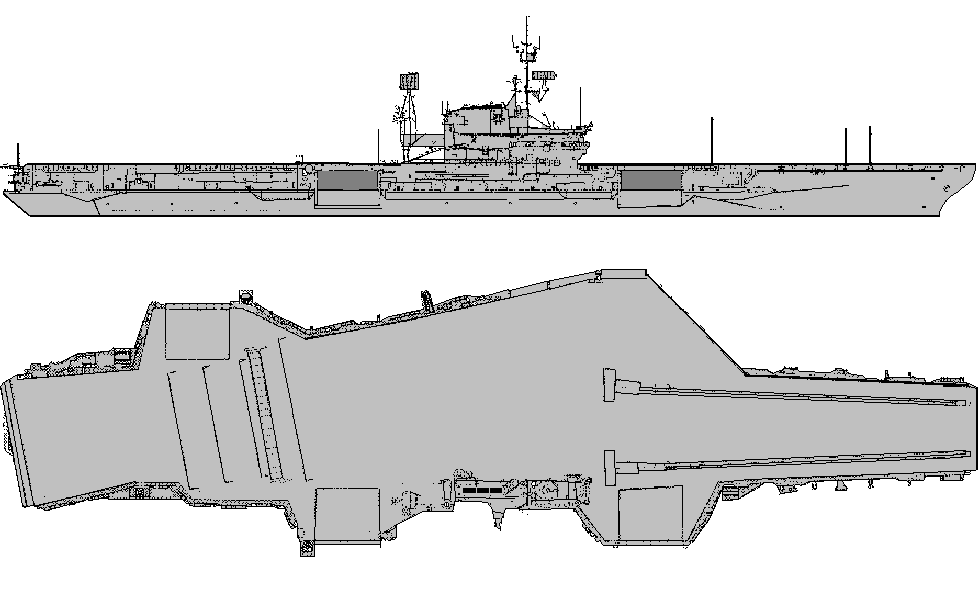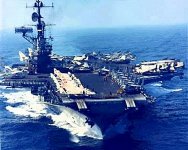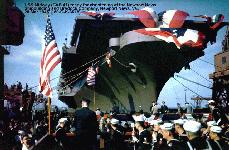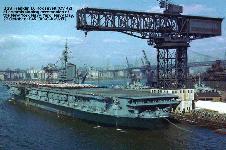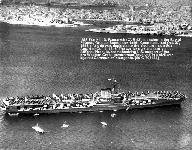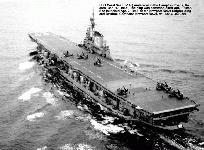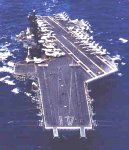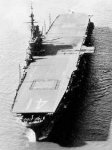 Sources and Resources
---
---
http://www.fas.org/man/dod-101/sys/ship/.htm
Maintained by Robert Sherman
Originally created by John Pike
Updated Thursday, February 25, 1999 12:56:35 PM