---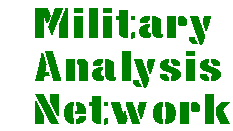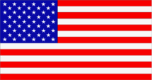 ---
Surface Ship Torpedo Defense (SSTD)
The US/UK Surface Ship Torpedo Defense (SSTD) Joint Project is be fitted on a wide range of USN/RN platforms. The program involves development of new acoustic sensors and countermeasures to detect, track, and divert incoming torpedoes; providing torpedo defense against all threat torpedos for surface ships (combatant, amphibious and auxiliary). SSTD will be installed on aircraft carriers, surface combatants, and amphibious ships during routine maintenance periods.

The SSTD program is a defensive system development to counter specific undersea weapon threats to high value surface ships. The system consists of detection, control, and counter weapon subsystems. The counter weapon portion is comprised of a hardkill subsystem for outer layer engagement and a seduction subsystem (softkill) for inner layer defense. SSTD is the first undersea warfare program to use a layered-attrition approach for the defense of surface ships.

The result of a joint US/UK program, the Multi-Sensor Torpedo Recognition Acoustic Processor (MSTRAP) integrated system will be able to counter the short-range undersea threat with a variety of countermeasures designed to screen the CVBG while evasion is in progress. The System Control Function (SCF) component of SSTD will control the startup and shutdown of SSTD, provide a continuous status of the SSTD system software, and support Fault Detection/Fault Localization diagnostics. SCF is being written using C on a TAC-3 in a UNIX/ X-Windows/Motif environment. The SSTD Launched Expendable Acoustic Device (LEAD) program experienced a continual stream of unrelated component failures during at-sea flight testing. From April 1996 to August 1997, the Navy's Best Manufacturing Practices (BMP) Center of Excellence, part of the Navy's Manufacturing Technology (ManTech) program, developed a get well program based on a structured design methodology, which documented the fabrication and test experience of every component and subassembly in the test units. BMP and SSTD were able to reduce process variability, single out the processes which needed improvement, analyze failures, and identify necessary changes to achieve needed reliability. The success of this ManTech effort resulted in approval from the Program Executive Officer for Undersea Warfare for limited production and fleet introduction of the LEAD program.

Following OPEVAL, the PEO convened a Technical Advisory Panel (TAP) to review the requirements and the design of SSTD. In essence, the TAP found the design concept to be valid. They recommended the installation of the fixes planned and the resumption of OPEVAL as soon as possible. Unfortunately, the resources necessary to implement the recommendation were not fully available and the program has since been restructured. SSTD today is a modular system comprised of the original detection and softkill sub-systems with capability to accommodate new hardkill systems in the future.
Sources and Resources
---
---
http://www.fas.org/man/dod-101/sys/ship/weaps/sstd.htm
Maintained by Robert Sherman
Originally created by John Pike
Updated Saturday, December 12, 1998 7:17:49 AM