---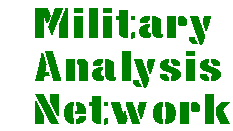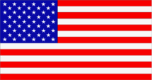 ---
OUTLAW BANDIT
OUTLAW BANDIT Ship Signature management includes development of Radar Cross Section (RCS) reduction treatments for FFG-7, DD 963, CG 47 class ships and also covers RCS measurement and control techniques to reduce the ability of a hostile missile to acquire the ship. The Passive Countermeasures System [PCMS] is a system to control ship topside signatures. It has been installed as OUTLAW BANDIT in selected DD963/FFG7/CG47 Class ships and as a original item in all DDG51 Class ships. The system controls topside signature through a combination of shaping and application of special materials. It provides significant enhancement of ship's war-fighting abilities when properly exploited.

Passive Countermeasure System (PCMS) materials are generally neoprene rubber tiles installed on topside equipment and structures that are used to minimize radar signatures. The NAVSEA Program Office, SEA 03T1, began installing hypalon coated tile during the 3rd QTR FY 97 beginning with the USS CHANCELLORSVILLE (CG 62).

In 1997 OUTLAW BANDIT continued signature measurement tests, and continued P3I and signature improvements, including RAM improvement program. PCMS Life-Cycle RCS testing is also available. In mid-1997 the Preliminary Tech Manuals (1 Oct 97) for PCMS were delivered to the fleet for CG-47, DD-963 and FFG-7 class Outlaw Bandit PCMS configured ships. The manuals will be preliminary for one year and then any comments/corrections will be rolled into a final version. Specific training, qualification and certification is required for PCMS installation. During 1999 OUTLAW BANDIT will refine RCS prediction tool and continue fire control system RCS reduction development. Other activities include conducting airborne measurement radar tests, improve material measurements and RAM improvements, and conducting future threat survivability studies.

The Passive Countermeasures System is a great defensive system if it is maintained correctly. Any damage or disturbance to the PCMS must be repaired/restored to original condition. The Planned Maintenance System (PMS) calls for monthly inspections of the PCMS materials. Specific training, qualification and certification is required for PCMS installation The Chief, Naval Education and Training Passive Countermeasures System CBT Course prepares sailors to effect shipboard configuration techniques. Completion of the PCMS Personnel Certification Program is recommended before doing any work on PCMS materials.

If more than four coats of paint are applied to PCMS tiles, it's performance will begin to degrade. The hypalon coated tiles do not require paint nor should they be painted. However, the majority of PCMS treated ships have the non-hypalon coated neoprene rubber tiles which require painting. From time to time, the coating on the PCMS neoprene tiles may peel and need to be repainted. The paint system to be used on CG 47, DD 963, and FFG 7 class ships is a haze gray latex (water-based) paint (MIL-E-24763); NSN 9Q 8010-01-344-5110. The paint system to be used on DDG 51 class ships is a VOC compliant silicone alkyd paint (MIL-E-24635); refer to MIP 4722/007-96; unscheduled MRC U-7.

IMA/shipyards/contractors use a chemical paint remover called PEEL-AWAY 7, that is currently the only approved wholesale paint removal method for use on PCMS tiles. This chemical paint remover is approved for shipboard use. It consists of a paste that is applied approximately 1/4" thick with a brush or roller then covered with a treated paper to slow the evaporation rate. It is left on the painted surface anywhere from 30 minutes up to 8 hours depending on how many mils of paint are to be removed and environmental factors such as temperature, humidity and wind all which affect the removal time.

Considerable attention is required during normal maintenance. For instance, during the Extended Drydocking Ship's Restricted Availability of the USS CARON (DD-970), over 60 individuals of the Ship's Superstructure Paint Removal Team were responsible for stripping, priming, and painting of more than 23,000 square feet of superstructure, including 17,000 feet of PCMS. USS THORN (DD 988) reported that PCMS installed on the aft side of boat davit arm was damaged when davit is operated. Investigation found PCMS damage due to rough spots on aft deck combing where the davit arm passes through the deck. FTSCLANT recommended that rough surfaces on deck combing be ground smooth and a smooth bevel be ground on the upper side of the combing to provide a smooth transition when the PCMS tiles pass the combing.
Sources and Resources
---
---
http://www.fas.org/man/dod-101/sys/ship/weaps/outlaw_bandit.htm
Maintained by Robert Sherman
Originally created by John Pike
Updated Saturday, December 12, 1998 7:17:49 AM