---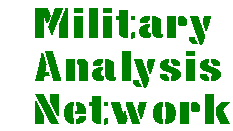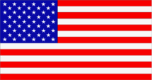 ---
MK 34 Gun Weapon System (GWS)
The MK 45 5"/54 Caliber Gun Mount, in conjunction with the MK 34 Gun Weapon System (GWS), is used against surface ship and close hostile aircraft, and support forces ashore with Naval Gunfire Support (NGFS). The MK 34 GWS consists of the MK 160 MOD 4 Gun Computing System and the MK 45 MOD 2 Gun Mount. The GWS accepts engagement orders, designation orders, controls, alerts, and doctrine from command and decision, and target data from shipboard sensors and off ship sources. The GWS uses standard 5" ammunition. The GWS is integrated with the DDG 51 combat system. The MK 34 GWS was developed to improve the DDG 51 class's capability against air, surface, and NGFS threats.

The MK 34 Gun Weapon System on the DDG-51 Arleigh Burke class guided missile destroyers consists of the following elements:
MK 46 MOD 0 Optical Sight System
MK 160 Mod4 Gunfire Control System / Gun Computer System
The Gun Weapon System (GWS) Mk 34 Mod () consists of a fully automated gun mount and the associated equipment required for mount movement and loading ammunition. The gun mount is a fully-automated, single-barrel, 5"/54 caliber, lightweight gun mount that provides anti-air, anti-surface, and shore bombardment capabilities. The Gun Mount is capable of firing singularly or continuously at a rate of 16-20 rounds per minute depending on gun barrel elevation and ammunition type. The Gun Mount automatically loads single rounds of 5-inch ammunition, completes the firing circuit, and ejects empty cases from the mount. The Gun Mount Loader Drum can hold either 20 conventional rounds, 10 guided projectile rounds, or a mixed complement of both in ready service. For anti-surface and gunfire support missions requiring pinpoint accuracy, the guided projectile provides a high first round hit probabitity and selective targeting capability. Against hostile surface combatants, the Gun Mount is capable of firing semi-active laser guided projectiles to defeat small or low-priority threats, selectively reserving missiles for high-priority, high-value targets. The Gun Mount is able to fire chaff rounds, illuminating, white phosphorus, and other specialized rounds, fuzes, and powder cases with round-to-round selectivity. The Gun Mount is normally controlled by the Multi-Function Computer Plant (MFCP), which provides gun train, elevation, and firing orders to position and fire the gun. The Multi-Function Workstation required by this system is a part of the Multi-Function Display System.
Sources and Resources
---
---
http://www.fas.org/man/dod-101/sys/ship/weaps/mk-34.htm
Maintained by Robert Sherman
Originally created by John Pike
Updated Friday, November 26, 1999 9:50:24 AM