---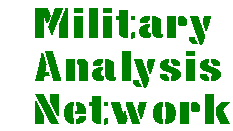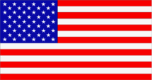 ---
Mk 1 Combat Control System [CCS]
Targeting and weapons control on the LOS ANGELES-Class fast attack submarines are accomplished with the computerized Mk 1 Combat Control System [CCS]. The Combat Control System Mark I is part of the Attack Submarine Combat Control System improvement program and is an evolutionary upgrade of the fighting capabilities of nuclear submarines. Two versions of the Submarine Combat Control System exist: Mk 1 Program by Lockheed Martin, Austin, TX; and the Mk 2 Program by Raytheon, Portsmouth, RI. The latest upgrade to CCS Mk 1 is program C4.2V1, which provides later Sturgeon (SSN-637) and Los Angeles (SSN-688)-class submarines with Tomahawk Block III capability as well as fleet-requested improvements to Mk 48 ADCAP torpedo and Towed Array Target Motion Analysis (TMA) operability.

The CSS internal tracker model provides processing for both towed array and spherical array trackers. Trackers are signal followers which generate bearing, arrival angle and frequency reports based on information received by an acoustic sensor. The CSS tracker model augments the sonar detection processing with corrections to detected SNRs due to the beam pattern shapes and effects. The tracking process in CSS is modeled as a weighted sum of bearings to signals being received by a given acoustic sensor. The strength of the corrected SNRs determines the weight given to a received signal. A tracker follows the strongest signal being received by an acoustic sensor. In addition to the effects caused by the array beam pattern, filters are applied to incoming signals to narrow the focus of a tracker. This filtering is performed to ensure that a tracker follows the assigned signal. This filtering process is also described in detail in the enclosed white paper. A tracker may switch to another incoming signal if that signal becomes stronger than the original tracker signal. Tracker variance is calculated based on the strength of the received signal.

Platforms will be position kept out to any range, however the update rates for these contacts are reduced.
0 - 40 nm platforms updated every second
40 - 128 nm platforms updated every 3 seconds
128 - beyond platforms updated every 30 seconds
Sources and Resources
---
---
http://www.fas.org/man/dod-101/sys/ship/weaps/mk-1-css.htm
Maintained by Robert Sherman
Originally created by John Pike
Updated Saturday, December 12, 1998 7:17:49 AM