---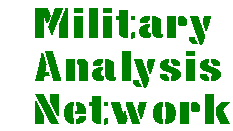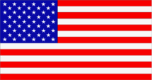 ---
Data Links Group
The Data Links Group is a composite of automated, tactical data communications systems that provide both one-way and two-way data links for exchange of real time tactical data between units. The Data Links Group utilizes both line-of-sight and satellite communications assets to provide local as well as inter/intra ocean capability. This Data Links Group consists of the following systems: the Common High Bandwidth Data Link - Shipboard Terminal (CHBDL-ST), Link 4A; Link 11; Link 16/Joint Tactical Information Distribution System (JTIDS); Officer in Tactical Command Information Exchange Subsystem (OTCIXS); Tactical Data Information Exchange Subsystem -A (TADIXS-A) and the Tactical Data Information Exchange Subsystem -B (TADIXS-B) Tactical Receive Equipment (TRE).
The CHBDL-ST provides a shipboard one-way capability to receive real-time, raw imagery data from Advanced Tactical Air Reconnaissance System (ATARS) mission aircraft.
The Link 4A System is an automatic, high-speed, computer-controlled, data link that provides automatic or semi-automatic control of Link 4A-equipped aircraft. The Link 4A System provides tactical command, control, target, and navigation data exchange between the controlling station amd the controlled aircraft thus reducing required voice communications. The Link 4A System can be either one-way or two-way depending upon the system capabilities both aboard the aircraft and at the controlling station.
The Link 11 System is an automatic, high-speed, computer-to-computer, data link that provides for the exchange of tactical data between Link 11 capable units (i.e. ships and aircraft). Data from individual unit sensors are entered into a computer processing system; established as track data; correlated with existing tracks; evaluated and identified by operator and/or preset program parameters; and if it meets the criteria for that unit's reporting responsibility, the track data is transmitted over the Link 11 radio net. All other units in the net then receive and correlate this data in their computer systems, thus compiling the entire force tactical situation in the Command System of each unit.
The Link 16/JTIDS System is an advanced digital data communication system that provides for jam-resistant, crypto secure, digital voice and data communications for command, control, and communications and an automatic, high-speed, computer-to-computer data link capability. Link 16/JTIDS provides multiple nets, relative position navigation, aircraft control functions, surveillance reporting and community identification capabilities. Link 16/JTIDS is utilized to exchange/distribute encrypted information from scattered sources at a high rate to all required users of that information. Link 16/JTIDS utilizes Tactical Digital Information Link (TADIL) J message format which is unique to Link 16 and, in addition, provides for conventional Link 11 and Link 4A interoperability with other NON-JTIDS equipped units.
The OTCIXS System provides inter- and intra-Battle Group communications and is designated as the return path for ship-to-shore Over The Horizon-Targeting (OTH-T) communications.
The TADIXS-A System provides a shipboard two-way information exchange capability for Battle Group Over The Horizon-Targeting (OTH-T).
The TADIXS-B TRE System provides a shore-to-ship broadcast capability for secure Over The Horizon-Targeting (OTH-T) High Interest Target/Battle Oceanographic Surveillance Network (HIT/BOSN) broadcast data.
Sources and Resources
---
---
http://www.fas.org/man/dod-101/sys/ship/weaps/data-links.htm
Maintained by Robert Sherman
Originally created by John Pike
Updated Wednesday, June 30, 1999 4:31:35 AM