---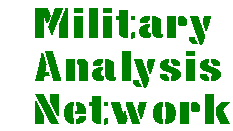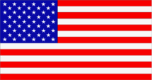 ---
AN/SYQ-20 Advanced Combat Direction System (ACDS)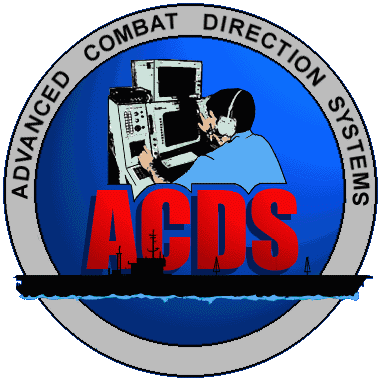 The AN/SYQ-20 Advanced Combat Direction System (ACDS) Block 1 consists of computer program software and associated hardware for non-Aegis combatant ships (aircraft carriers and selected amphibious warfare ships). ACDS integrates the ship's sensors, weapons, and intelligence sources to allow command and control of battle group tactical operations.

Over the years this program has changed from the Naval Tactical Data System (NTDS) to the Combat Direction System (CDS) to now the Advanced Combat Direction System (ACDS) AN/SYQ-20(V). At its inception, the NTDS suites consisted of two major subsets: 1) The Display equipment (UYA-1, SYA-4, and UYA-4), 2) The Computer Peripheral equipment (USQ-20 and UYK). Many of these subsets have been replaced and expanded with newer systems including UYQ-21 and SYQ-24. Also over the years the Naval activities involved have changed due to realignments and reorganizations as a result of the Base Realignment and Closure actions of 1991 and 1993. In 1976 the Office of the Secretary of the Navy approved a program to restore and upgrade ACDS ship suites at ten-year intervals using Operation and Maintenance Navy (O&MN) funds. If major modifications are required, Other Procurement Navy (OPN) funds may also be required. ACDS is being developed in two phases designated as Block 0 and Block 1. ACDS Block 0 is intended to provide for the installation of upgraded Navy-standard computers, displays, and peripheral hardware, and the rehosting and enhancement of existing Model 4 NTDS software to operate on this hardware. ACDS Block 1 provides extended range display, expanded track capacity, Joint Tactical Information Distribution System (JTIDS) interoperability, modifiable doctrine, display of mapping information, automatic gridlock, and doctrine-controlled multi-source identification. AN/SYQ-20 hardware includes computers, a display system with consoles, data terminal sets, automatic data processor, and automated status boards. This comprehensive, computer-based system, which allows the integration of ship's sensor systems, information systems, navigation/air traffic control/boat control systems, and weapon systems, is hosted on a main frame computer and operated by twenty-three crew members.

ACDS Block 1 is a combat direction system for aircraft carriers and amphibious warfare ships that supports the JV 2010 concept of full-dimensional protection, by providing control of a final layer of self protection against threat "leakers" (air, surface, subsurface) for individual ships. By ensuring such protection, ACDS Block 1 contributes indirectly to the concept of precision engagement, in that strike operations against targets are executed from these platforms.

ACDS Block 1 represents the second phase of implementation of the Combat Direction System (CDS) improvement plan of 1981, with ACDS Block 0 representing the initial phase. The Block 1 program was restructured in April 1991. Further adjustment occurred in FY93, targeting FY97 for fleet delivery of the software. Correction of deficiencies observed during testing through August 1997 delayed the OPEVAL and the full production decision. OPEVAL is now scheduled for February 1998. Milestone III is scheduled for July 1998.

ACDS Block 1 provides integration efforts with the Ship Self Defense System (SSDS) program, Theater Ballistic Missile Defense (TBMD) program, and Cooperative Engagement Capability (CEC) programs.

During demonstrations on USS Constellation (CV 64), the higher capacity of ACDS Block 1 over earlier ACDS systems was apparent. During one at-sea evaluation near the Los Angeles/Orange County area, ACDS Block 1 was tracking three times the number of targets ever tracked by a shipboard combat direction system. Key "firsts" demonstrated included a 4000 by 4000 mile theater-sized surveillance coverage, the ability to track and display significantly higher numbers of tracks, and the first full implementation of the Tactical Digital Information Link-J (TADIL-J) message capability on a surface ship. TADIL-J affords significantly higher resolution of track identification and support of advanced electronic warfare capabilities. Other "firsts" were display of track symbology in color and the use of artificial intelligence features that continuously analyze the tactical situation providing heightened awareness to the crew. Also demonstrated were the Navy fully TADIL-J capable command and control units that allow the Constellation and an E-2C aircraft to communicate using the Joint Tactical Information Distribution System/TADIL-J.


TEST & EVALUATION ACTIVITY

At-sea DT was conducted onboard USS DWIGHT D. EISENHOWER (CVN 69) in April 1997 during independent steaming in Atlantic Fleet Operating Areas. Operations included detection, localization, classification, air control, tracking and simulated engagement of air, surface, and subsurface targets. COMOPTEVFOR observed testing events and conducted an operational assessment (OA), identified as phase OT-IIC1. Technical Evaluation was conducted in August 1997. A second OA, OT-IIC2, was conducted in late October 1997, based on limited testing at a land-based test site, the Integrated Combat Systems Test Facility (ICSTF), located at Point Loma, San Diego, CA. Both OAs were conducted in accordance with a DOT&E-approved assessment plan. The testing at ICSTF was observed by DOT&E staff. The TEMP was undergoing revision during FY97 and was approved by DOT&E in January 1998.




TEST & EVALUATION ASSESSMENT

OT-IIC1. ACDS Block 1 was tested continuously for 160 hours during a period from April 14 to April 21, 1997. Limitations associated with the DT, upon which the OA was based, include the following:
The ship was conducting independent operations and training carrier qualification, without accompanying ships in the Battle Group. This resulted in light to moderate track loading and did not support demonstration of data link functionality over an extended period of time. Specifically, the duration of test events, numbers of participating units, numbers of tracks, and numbers of air control units were insufficient for assessment of ACDS Block 1 capability.
A Battle Group commander was not embarked.
System administration and troubleshooting of software faults were conducted by contract personnel with crewmembers receiving instruction.
Targets were not fully representative of simulated threats in terms of range, speed, altitude, radar cross section, and attack profiles.
ACDS Block 1 evidenced deficiencies in several areas of own ship mission management, survivability, maintainability, interoperability, and human factors. Within the constraints of the foregoing limitations and based upon results, ACDS Block 1 is projected to be potentially operationally effective and potentially operationally suitable. Based on observed results during this testing, COMOPTEVFOR recommended further engineering and manufacturing development and stated that the risk of an unsuccessful OPEVAL was high.
OT-IIC2. This OA was conducted in late October 1997 at the ICSTF, Point Loma, San Diego, CA. and results of the testing are still being analyzed as of this writing.
The OPEVAL is scheduled to be conducted with the ship operating as part of a Battle Group, as insisted upon by DOT&E.
Navy ACAT II Program
40 systems (25 back fit, 15 forward fit)
Total program cost (TY$)$296.8M
Average unit cost (TY$)
back fit:$1.8M
forward fit:$13.9M
Full-rate productionFY98

Prime Contractor
Hughes Aircraft Co.,
Naval and Maritime Systems
San Diego, CA
Platforms: CVN, CGN, DDG, LHA, LHD, LPD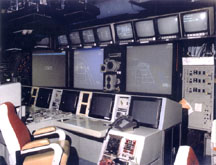 Sources and Resources
---
---
http://www.fas.org/man/dod-101/sys/ship/weaps/an-syq-20.htm
Maintained by Robert Sherman
Originally created by John Pike
Updated Saturday, December 12, 1998 7:17:49 AM