---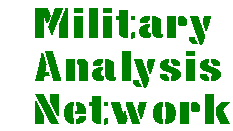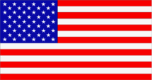 ---
AN/SPQ-14(V) Advanced Sensor Distribution System (ASDS)
The Advanced Sensor Distribution System (ASDS) AN/SPQ-14 is a general-purpose, sensor distribution system that provides for the correlation, distribution and displaying of tactical data on a real-time basis. Signals from the ship's radars and navigation equipment are multiplexed, by a converter, into a single digital data (RADDS) stream and provided to the switchboard. The tactical displays are used to select and display any of the RADDS data streams from the switchboard. The AN/SPQ-14 assists command personnel in making tactical and navigational decisions by effectively and accurately integrating, processing and centrally displaying tactical data.

The AN/SPQ-14(V) converts Naval Surface and Air Search Radar information into a standard digital format and distributes this data to Radar Navigation and Tactical Displays throughout the platform. ASDS provides Open System Architecture being implemented to allow for compatibility with emerging technologies. ASDS fully supports point to point sensor information distribution through use of Radar Signal Converters (CV-3989(V)1) and Radar Switchboards (SB-4229A(V)). This combination of equipment allows for all navy radar sets to be distributed in Real Time with no data latency to ensure Tactical decision makers have the data required for the decision making process.

ASDS has a complete two way interface with Advanced Combat Direction System (ACDS) Block 0 Level 10 and beyond. This interface allows for AN/SPA-25G displays to share common track numbers with the ACDS. ASDS also includes a Video Signal Simulator (VSS) emulator which is capable of interfacing with legacy ACDS computers. The VSS emulator is capable of generating radar video with various real life radar characteristics to provide one of the most effective training tools for Combat Information Center (CIC) watch teams.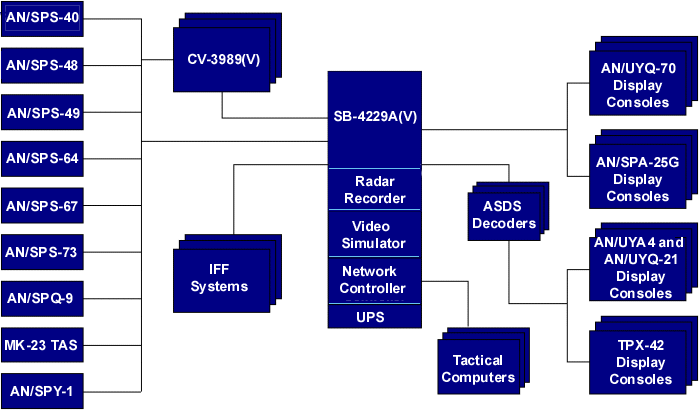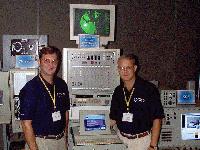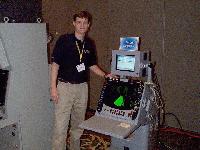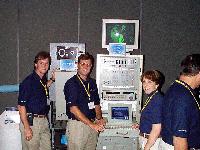 Sources and Resources
---
---
http://www.fas.org/man/dod-101/sys/ship/weaps/an-spq-14.htm
Maintained by Robert Sherman
Originally created by John Pike
Updated Wednesday, June 30, 1999 4:31:35 AM