---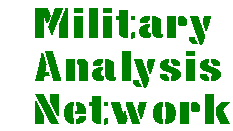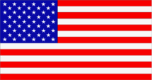 ---
AN/SLQ-49 Chaff Bouy Decoy System
The AN/SLQ-49 "Rubber Duck" Chaff Bouy Decoy System consists of inflatable radar-reflecting decoy buoys, to seduce radar-guided anti-shipping cruise missiles. Deployed in pairs connected by a 5-meter line, the decoys are effective for up to 3 hours in sea state 4. The AN/SLQ-49 "Rubber Duck" decoy simulates the radar cross section of ships, protecting against missiler attack. The systems are stored ready for use on a warship's deck, and when required they are launched and become operational within seconds. They float on the sea surface and provide a strong radar return to seduce incoming radar guided missiles, presenting the missile with a far stronger and more attractive target than the warship.

The heart of the decoy is the radar array, which which simulates the appearance of the ship, . reflecting radar signals back towards their source. High accuracy in construction enhances the physical decoy's "size" apparent to the incoming missile. The radar array is suspended inside an inflatable framework constructed of fabric and incorporating features to facilitate speed and consistency of operation. A gassing system is used to pressurise the framework and to serve as a drogue to anchor the floating decoy. The gassing system utilises gas cylinder technology to ensure minimum stored volume and mass while providing rapid and maximum inflation.

The original AN/SLQ-49 decoy system has been in operational service since 1985 with the Royal Navy, the U.S. navy and other NATO countries. Configured originally for confusion and distraction roles, it has demonstrated an effective seduction capability.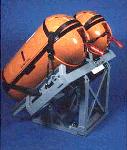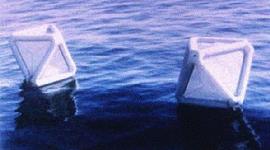 Sources and Resources
---
---
http://www.fas.org/man/dod-101/sys/ship/weaps/an-slq-49.htm
Maintained by Robert Sherman
Originally created by John Pike
Updated Saturday, December 12, 1998 7:17:49 AM