---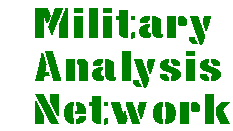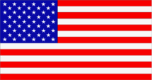 ---
BQQ-10 A-RCI Acoustic Rapid COTS Insertion
Acoustic Rapid Commercial Off-The-Shelf Insertion (A-RCI), designated AN/BQQ-10, is a four-phase program for transforming existing submarine sonar systems (AN/BSY-1, AN/BQQ-5, and AN/BQQ-6) from legacy systems to a more capable and flexible COTS/Open System Architecture (OSA) and also provide the submarine force with a common sonar system. A single A-RCI Multi-Purpose Processor (MPP) has as much computing power as the entire Los Angeles (SSN-688/688I) submarine fleet combined and will allow the development and use of complex algorithms previously beyond the reach of legacy processors. The use of COTS/OSA technologies and systems will enable rapid periodic updates to both software and hardware. COTS-based processors will allow computer power growth at a rate commensurate with the commercial industry.
Phase I (November 1997) targeted Towed Array Processing; Phase II (FY 1999) provides additional Towed and Hull Array software and hardware; Phase III (FY 2000) replaces current Spherical Array DIMUS beamformer with a linear beamformer; and Phase IV (FY 2000) upgrades HF sonar on late-generation, Improved Los Angeles-class submarines (SSN-688I). Each phase installs improved processing and workstations (point and click, trackballs, Windows). Navy research, development, test, and evaluation will continue to adopt algorithms from the surveillance, tactical and advanced R&D communities, perform laboratory and at-sea testing, and distribute upgrades periodically.
Lockheed Martin, Manassas, Virginia is the developer and manufacturer.
Sources and Resources
---
---
http://www.fas.org/man/dod-101/sys/ship/weaps/an-bqq-10.htm
Maintained by Robert Sherman
Originally created by John Pike
Updated Saturday, December 12, 1998 7:17:49 AM