---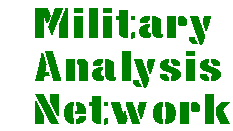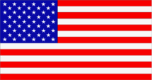 ---
Automated Digital Network System (ADNS)
The Automated Digital Network System (ADNS) is the backbone to JMCOMS. ADNS uses off the shelf protocols, processors and routers to create a robust and flexible networking environment. Internet Protocols (IP), Asynchronous Transfer Mode (ATM) and other products are being adopted or adapted from the commercial telecommunications world. Interfaces to all RF media from HF to EHF provides the total throughput and access needed. At the same time, networking techniques make efficient use of all available channels.
ADNS provides the following improvements:
Furnishes autonomous, digital, interoperable, joint and secure LAN/WAN management and control for RF assets on demand to Navy deployed personnel aboard ships and at shore sites
Ensures worldwide communications connectivity via the RF assets included in DMR and ITP
Automates all communications systems-replaces several unique subnetworks with a single integrated network hub
Provides Integrated Network Management (INM) which resolves problems caused by overloading or underutilization of existing communications circuits, yielding a 4X increase in multispectrum throughput efficiency over legacy systems
Applies NDI COTS/GOTS router, switching and packet data technologies enabling reduced life cycle costs
ADNS is composed of three functional elements: Integrated Network Management (INM), Routing and Switching (R&S), and Channel Access Protocols (CAP). The INM provides the flexibility to adapt communications to available assets and mission priorities. It uses COTS software and resides on TAC-4 workstations. The R&S subsystem provides the interface to users, and performs routing and switching of user data to available transmission circuits. The objective R&S subsystem includes a COTS IP router, a suite of common packet routing protocols and COTS Integrated Services Digital Network (ISDN) and ATM switches. CAP equipment manages data exchange over JMCOMS circuits and networks, monitors network quality of service, and reports loading and error conditions to the INM.
Sources and Resources
---
---
http://www.fas.org/man/dod-101/sys/ship/weaps/adns.htm
Maintained by Robert Sherman
Originally created by John Pike
Updated Saturday, December 12, 1998 7:17:49 AM