---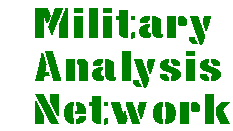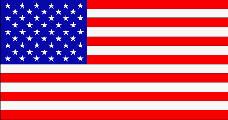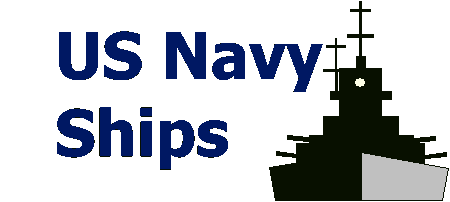 ---
T-ATF 166 Powhatan
Fleet Ocean Tugs
Seven ocean-going tugs are operated by Military Sealift Command and provide the US Navy with towing service, and when augmented by Navy divers, assist in the recovery of downed aircraft and ships.

Each vessel is equipped with 10 ton capacity crane and a bollard pull of at least 54 tons. A deck grid is fitted aft which contains 1 inch bolt receptacles spaced 24 inches apart. This allows for the bolting down of a wide variety of portable equipment. There are two GPH fire pumps supplying three fire monitors with up to 2,200 gallons of foam per minute. A deep module can be embarked to support naval salvage teams.

Fleet tugs are used to tow ships, barges and targets for gunnery exercises. They are also used as platforms for salvage and diving work, as participants in naval exercises, to conduct search and rescue missions, to aid in the clean up of oil spills and ocean accidents, and to provide fire fighting assistance. USNS Apache (T-ATF 172) is the last of the Powhatan class of ocean tugs delivered to the Navy in 1981.
Specifications

Builder
Marinette Marine Corporation, Marinette, Wisc
Power Plant
2 GM EMD 20-645F7B diesels; 5.73 MW sustained;
2 shafts; Kort nozzles (except on Powhatan and one other);
cp props; bow thruster; 300 hp (224 kW)
Length
Overall Length: 226 ft
Waterline Length: 204 ft
Beam
Extreme Beam: 42 ft
Waterline Beam: 42 ft
Draft
Maximum Navigational Draft: 15 ft
Draft Limit: 15 ft
Displacement
Light Displacement: 1387 tons
Full Displacement: 2000 tons
Dead Weight: 613 tons
Speed
14.5 knots (16.68 mph)
Crew
16 civilians and 4 naval communications technicians
Aircraft
none
Ships

Name
Number
Builder
Homeport
Ordered
Commissioned
Decommissioned
Powhatan
T-ATF 166
Marinette
Atlantic
12 Sep 1975
15 Jun 1979
Narragansett
T-ATF 167
Marinette
Pacific
12 Sep 1975
09 Nov 1979
Catawba
T-ATF 168
Marinette
Atlantic
12 Sep 1975
28 May 1980
Navajo
T-ATF 169
Marinette
Pacific
12 Sep 1975
13 Jun 1980
Mohawk
T-ATF 170
Marinette
Atlantic
27 Feb 1978
16 Oct 1980
Sioux
T-ATF 171
Marinette
Pacific
27 Feb 1978
01 May 1981
Apache
T-ATF 172
Marinette
Atlantic
27 Feb 1978
23 Jul 1981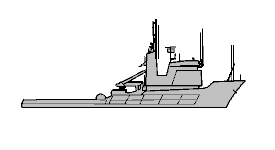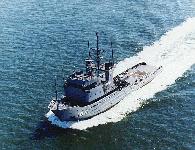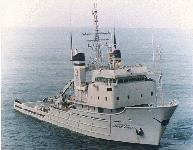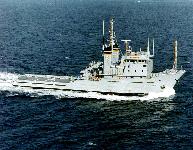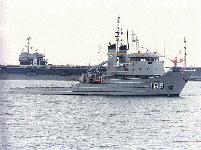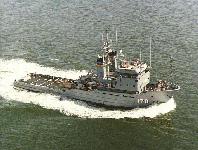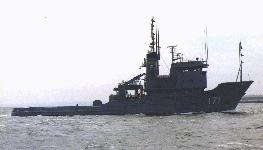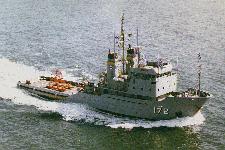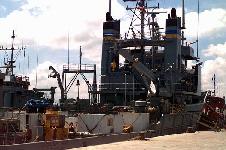 Sources and Resources
---
---
http://www.fas.org/man/dod-101/sys/ship/tatf-166.htm
Maintained by Robert Sherman
Originally created by John Pike
Updated Saturday, January 23, 1999 7:26:13 PM