---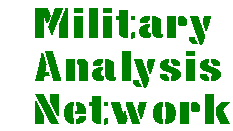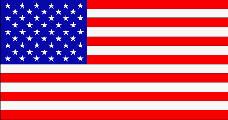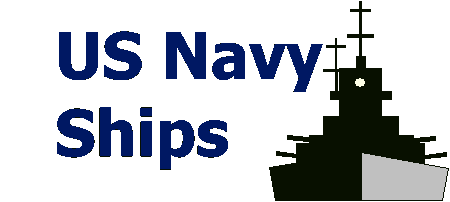 ---
TAK-3000 Cpl. Louis J. Hauge Jr.
Maritime Prepositioning Ship [MPS]
Each of the five ships of the TAK-3000 Cpl. Louis J. Hauge Jr. class carries a full range of Marine Corps cargo, enough cargo to support a Marine Air Ground Task Force for 30 days. Each ship has lift-on/lift-off capabilities, as well as roll-on/roll-off capabilities. Navy lighterage carried onboard consists of causeways, both powered and unpowered, and small boats to move them around. They are certified to land up to CH-53E helicopters. Baugh also has breakbulk cargo capacity, which is used for carrying general cargo. The ships are prepositioned in Diego Garcia. Thirteen MSC prepositioning ships are specially configured to transport supplies for the US Marine Corps. Known as the Maritime Prepositioning Force, the 13 ships were built or modified in the mid-1980s and are on location in the western Pacific Ocean, the Indian Ocean and the Mediterranean Sea. The 13 Maritime Prepositioning Ships, or MPS, contain nearly everything the Marines need for initial military operations -- from tanks and ammunition to food and fuel to spare parts and engine oil.

The MPS are organized into three squadrons, each commanded by a Navy captain. MPS Squadron One, usually located in the Atlantic Ocean or Mediterranean Sea, has four ships; MPS Squadron Two, usually located at Diego Garcia, has five ships; and MPS Squadron Three, normally in the Guam/Saipan area, has four ships.

Each MPS squadron carries sufficient equipment and supplies to sustain 17,000 Marine Corps Air Ground Task Force personnel for up to 30 days. Each ship can discharge cargo either pierside or while anchored offshore using lighterage carried aboard. This capability gives the Marine Corps the ability to operate in both developed and underdeveloped areas of the world.
Specifications

Builder
Odense Stalskibsvaerft, Lindo, Denmark
conversions by Bethlehem Steel
Power Plant
1 diesel, 16,800 bhp,
1 shaft
Length
755.5 feet
Beam
90 feet
Draft
32 feet
Displacement
46,484 tons full load
Capacity
120,080 sq. ft. vehicle,
1,283,000 gallons petroluem,
65,000 gallons water,
332 TEU
Speed
17.5 knots
Crew
Aircraft
CH-53E Helicopter platform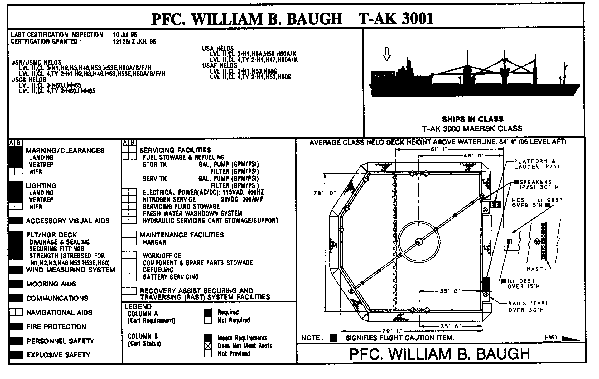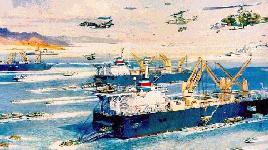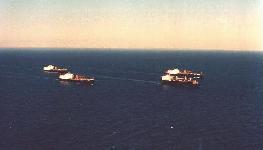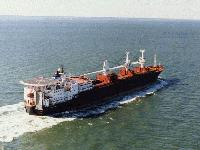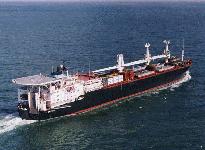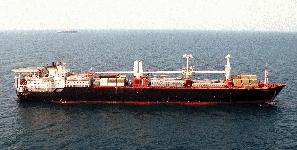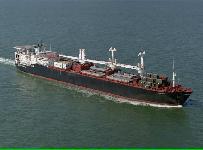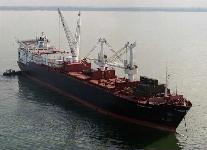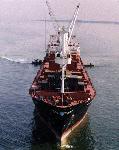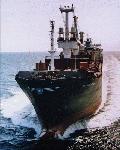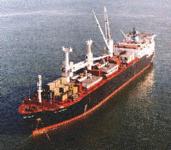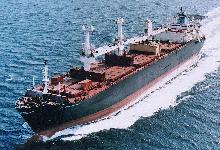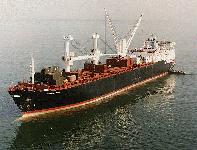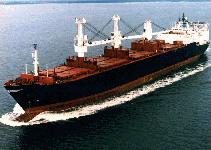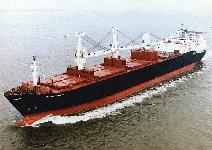 Sources and Resources
---
---
http://www.fas.org/man/dod-101/sys/ship/tak-3000.htm
Maintained by Robert Sherman
Originally created by John Pike
Updated Saturday, March 06, 1999 4:55:58 PM