---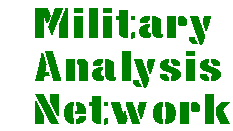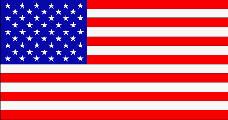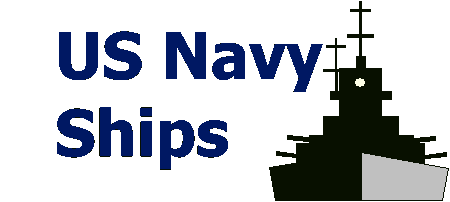 ---
T-ACS 4 Gopher State
T-ACS 4 Gopher State is an auxiliary crane ship with four 30-ton cranes. Gopher State was renamed in 1987 after conversion from a container ship, and the ship is named in honor of the state of Minnesota. Gopher State is owned by the Maritime Administration and operated by Interocean-Ugland Corporation. Its mission is to provide crane support when no improved pier facilities exist. It has two twin 30-ton-capacity boom cranes mounted on the starboard side of the ship. When moored inboard of another ship, cargo can be unloaded either from itself or from the outboard ship to the pier facility. In addition to the crane capability, the vessel carries 284 TEUs of transportation and quartermaster equipment. Although not employed for their ability to carry cargo, these ships have an overall capability of carrying 711 TEUs of containers. Gopher State is prepositioned in Guam, and is the only T-ACS serving with the Army Prepositioning Afloat program. The T-ACS 5 Flickertail State T-ACS 6 Cornhusker State T-ACS 7 Diamond State T-ACS 8 Equality State and T-ACS 9 Green Mountain State, assigned to Maritime Prepositioning Ships Squadron Three, are among the more than 30 Military Sealift Command ships in the Prepositioning Program.

T-ACS 10 Beaver State is assigned to the Ready Reserve Force (RRF), crewed by Maritime Administration (MARAD) personnel in an increased state of readiness that would permit activation within a few days. When activated, RRF ships come under the operational control of the Military Sealift Command.

In October 1992 the Congress directed the Secretary of the Navy and the Secretary of Transportation to increase the contract price (the contract price, including all modifications as of the date of enactment of the Defense Appropriations Act) for the T-ACS 7 and T-ACS 8 conversion and reactivation contract by $13,300,000 based upon the Defense Contract Audit Agency's estimated incurred costs sustained by the contractor, and to pay to the contractor which built and delivered T-ACS 7 and T-ACS 8 the amount of $13,300,000, no later than November 1, 1992.
Specifications

T-ACS 4 - 6
T-ACS 7 - 8
T-ACS 9 - 10
Builder
Ingalls
Power Plant
Steam turbines, 2 boilers,
17,500 shp, 1 shaft
Steam turbines, 1 shaft
Steam turbines, 1 shaft
Length
Overall : 610 ft
Waterline : 581 ft
Overall : 668 ft
Waterline : 635 ft
Overall : 668 ft
Waterline : 635 ft
Beam
91 feet
76.1 feet
76 feet
Draft
50 feet
33.5 feet
33 feet
Displacement
Light : 13900 tons
Full : 26670 tons
Dead Weight: 12770 tons
Light : 16400 tons
Full : 31498 tons
Dead Weight: 15098 tons
Light : 11714 tons
Full : 24477 tons
Dead Weight: 12763 tons
Speed
20 knots ( mph)
Crew
Aircraft
none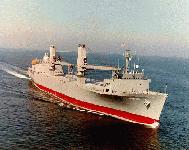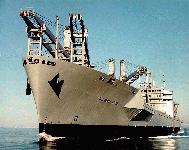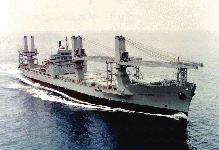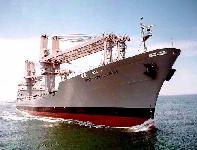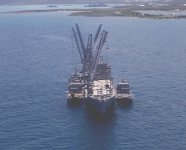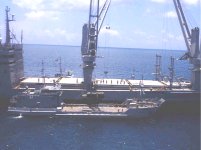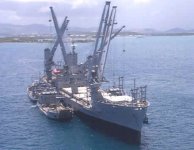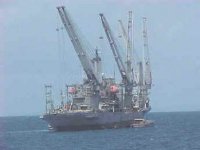 Sources and Resources
---
---
http://www.fas.org/man/dod-101/sys/ship/tacs-4.htm
Maintained by Robert Sherman
Originally created by John Pike
Updated Friday, March 05, 1999 6:54:53 PM