---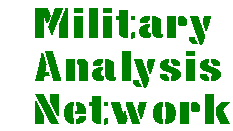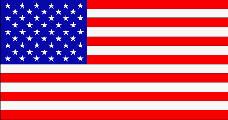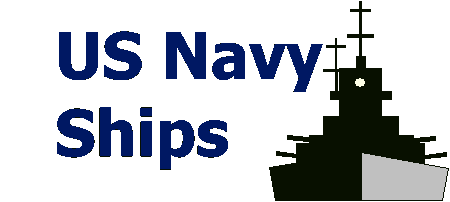 ---
SSN-671 Narwhal
The USS NARWHAL (SSN-671) was the quietest of submarines at the time of her commissioning, the result of a natural circulation reactor. She has been modified for special missions, and is fitted to operate a Remotely Opearted Vehicle. She was decommissioned in 1999. The USS Narwhal (SSN 671) was built as the prototype platform for an ultra-quiet natural circulation reactor design. This allows for operation with the large water circulating pumps, a major source of radiated noise, secured. It is similar to the Sturgeon design in other respects. NARWHAL used new engineering technology and several other innovations that led to advances in the submarine development program, laying important groundwork for the LOS ANGELES and OHIO class submarines which followed her. She was truly a one ship class.

According to some reports Narwhal was employed for intelligence collection, and was fitted with a structure, called a "turtleback" -- just forward of her rudder that some have suggested may possibly be for remote-controlled underwater vehicles. However, a more prosaic explanation suggest that the big bulge on her stern is a casing for TB-23 towed array fitted with the new BQQ-5D sonar.

During her career, Narwhal was highly decorated, receiving the Navy Unit Commendation, three Meritorious Unit Commendations and five Battle Efficiency "E" awards. She has conducted 17 deployments to all corners of the world. Most recently, during her 1998 deployment to the Mediterranean, Narwhal was underway 86 percent of the time, conducting numerous international exercises and two extended operations of vital importance to national security.

After commissioning, NARWHAL was assigned to Submarine Detachment TWO in New London CT. She made her first deployment in the summer of 1970 and was eventually assigned to Submarine Squadron TWO in New London. In November 1979, NARWHAL was reassigned to Submarine Squadron FOUR in Charleston SC which was her home until she was transferred to Submarine Squadron SIX in Hampton Roads during October 1994. USS Narwhal was inactivated on 16 January 1999 at Naval Station Norfolk, and She will began the decommissioning process at Newport News Shipbuilding later in the month. Newport News Shipbuilding is the only private source with the knowledge, experience, and facilities required to prepare for and accomplish the defueling and inactivation of SSN 671.
Specifications

Displacement
5,350 tons submerged
Length
314 feet
Beam
38 feet
Speed
20-plus knots
Power Plant
One S5G nuclear reactor,
two steam turbines, one shaft, 17,000 shp
Armament
Torpedoes, four torpedo tubes
Harpoon
Tomahawk
Complement
141
Unit Operating Cost
Annual Average
~$17,000,000 [source: [FY1996 VAMOSC]
Builder
General Dynamics' Electric Boat Division
Ships

Name
Number
Builder
Homeport
Ordered
Commissioned
Decommissioned
Narwhal
SSN-671
Electric Boat
Norfolk
27 Jul 1964
12 July 1969
16 Jan 1999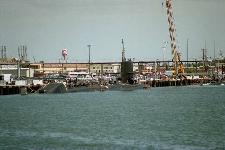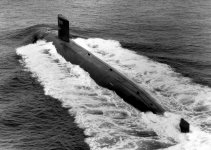 Sources and Resources
---
---
http://www.fas.org/man/dod-101/sys/ship/ssn-671.htm
Maintained by Robert Sherman
Originally created by John Pike
Updated Tuesday, October 26, 1999 1:38:04 PM