---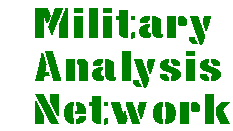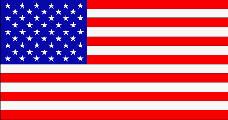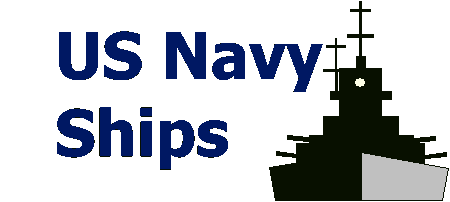 ---
SC-21 - 21st Century Surface Combatant
The SC-21 System Program represents a family of ships for the Navy's surface forces for the 21st Century. This Family includes a destroyer class (DD 21) and a cruiser class of ships. The SC-21 family will support the National Security and Military Strategies, which require the Navy to provide forces to support the major missions of Conventional and Strategic Deterrence: Land Attack, Theater Air Defense, Sea Control, Forward Presence, and Strategic Sealift.

As a follow-on to the Arleigh Burke-class program, the Navy is evaluating concepts for a new generation of surface combatants that is expected to provide the future fleet with the necessary capabilities and be built in sufficient quantities to provide the required number of ships for overseas presence and war-fighting missions. The SC 21 will initially replace older ships of the SPRUANCE (DD 963) Class, and OLIVER HAZARD PERRY (FFG 7) Class.

The Twenty-First Century Surface Combatant (SC-21) Mission Need Statement (MNS) was approved by the Joint Requirements Oversight Council (JROC) in September 1994. Required capabilities called out in the MNS included: Power Projection; Battlespace Dominance; Command, Control and Surveillance; Joint Force Sustainment; Non-combat Operations; and Survivability / Mobility. In January 1995 the Defense Acquisition Board (DAB) gave approval to Milestone 0 for SC-21 Acquisition Phase 0 (Concept Exploration and Definition). A two-part Cost and Operational Effectiveness Analysis (COEA ) is being conducted. The first part: established capability of currently planned Navy surface forces (the baseline case) to accomplish primary missions through the year 2025; and identified / quantified mission deficiencies to which SC-21 designs and force structures would contribute. The second part is comparing alternative ship concepts and force structures for SC-21 using force-on-force analysis to evaluate relative effectiveness of the alternatives in joint scenarios.

The Navy conducted this two-phase cost and operational effectiveness analysis, completed in 1997, to recommend design alternatives for the new ship, or family of ships, and will be followed later that year by a decision for approval to begin a new acquisition program. Contract award for construction of the lead ship is expected in the 2003-2005 time frame. A land-attack destroyer is planned as the first variant in the new family of ships, whose primary missions will be to (1) support the establishment of comprehensive battlespace dominance to protect friendly forces from enemy attack and (2) influence events ashore through the application of precision firepower.

Three preliminary ship concepts used in the first phase of the Navy's cost and operational effectiveness analysis for the 21st Century Surface Combatant program. Each concept has a different set of capabilities and therefore a different estimated cost. The concepts are as follows:
The tailored capability ship concept is a lesser capable ship with high capability in one or two missions areas but limited or virtually no capability in others. It would provide capability in mission areas requiring large numbers of ships, such as antisubmarine warfare, rather than those capabilities already sufficiently available in the fleet. One version, an antisubmarine ship, would be a smaller, frigate-type ship equipped with state-of-the-art antisubmarine systems, sufficient antisurface warfare capabilities, and basic self-defense capabilities in other warfare areas.
The upgraded Arleigh Burke-class destroyer concept would incorporate important radar improvements and limited survivability and reduced manning enhancements. The ship would retain its significant capabilities in all other mission areas.
The advanced capability cruiser is a ship concept that would be about the size of a Ticonderoga-class cruiser and have advanced systems in all warfare areas, including theater ballistic missile defense; a significant command, control, and communications suite; enhanced survivability; and reduced personnel requirements. However, the ship is unlikely to be procured before 2010 because of the time needed to develop the advanced systems.
The Navy developed rough-order-of-magnitude cost estimates for these notional ship concepts.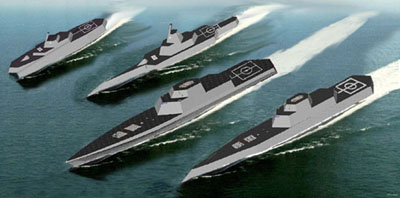 The Navy intended to begin building the first ship around fiscal year 2004. The new ships would begin to enter the fleet around fiscal year 2009, soon after which a significant number of non-Aegis ships -— the Oliver Hazard Perry-class frigates and the Spruance and Kidd-class destroyers -— will be retired from the force each year. A full-capability cruiser variant is planned as a replacement for the earliest Aegis-capable cruisers sometime around 2020.
Sources and Resources
---
---
http://www.fas.org/man/dod-101/sys/ship/sc-21.htm
Maintained by Robert Sherman
Originally created by John Pike
Updated Sunday, April 19, 1998 4:53:33 PM