---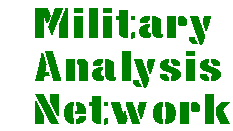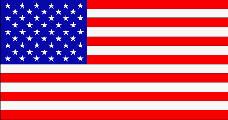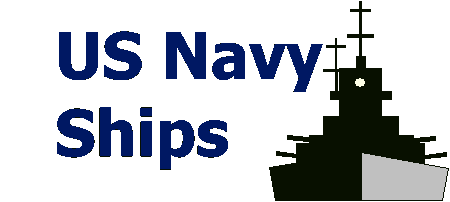 ---
Origins of Ship Names
Reuben James
Reuben James was born in Delaware, Ohio about 1776. He joined the U.S. Navy and served on various ships, including the frigate USS Constellation. During the Barbary Wars, the American frigate USS Philadelphia was captured by the Barbary pirates when it ran aground in the pirate capital of Tripoli, on the southern shores of the Mediterranean Sea. Lieutenant Stephen Decatur, along with a group of volunteers that included Boatswain's Mate Reuben James, entered the harbor of Tripoli under the cover of darkness in an attempt to burn the Philadelphia so that the pirates could not make use of her. The American volunteers boarded the Philadelphia on 16 February 1804 and were met by a group of Barbary pirates who were guarding their prize. During the ensuing hand-to-hand combat, Reuben James, with both of his hands already wounded, positioned himself between Lieutenant Decatur and a swordwielding pirate. Reuben James, willing to give his life in defense of his captain, took the blow from the sword but survived and recovered from his wounds. Reuben James continued his career in the U.S. Navy, including many years with Decatur. James was forced to retire in January 1836 because of declining health brought on because of past wounds. He died on 3 December 1838 at the U.S. Naval Hospital in Washington, D.C. The first Reuben James (DD-245) was laid down on 2 April 1919, launched on 4 October 1919, and commissioned on 24 September 1920 with Commander Gordon W. Hines in command. DD-245 was a post-World War I four stack destroyer with a crew of 101, capable of 35 knots, and a main armament of four 4 inch guns, a single 3 inch gun, and twelve 21 inch torpedo tubes. Assigned to the Atlantic fleet, Reuben James saw duty in the Mediterranean from 1921 to 1922. Based then at New York, it patrolled the Nicaraguan coast to prevent the delivery of weapons to revolutionaries in early 1926. DD-245 was decommissioned at Philadelphia on 20 January 1931. Recommissioned on 9 March 1932, the ship again operated in the Atlantic and the Caribbean, patrolling Cuban water during the Cuban revolution. It transferred to San Diego, California in 1934. Following maneuvers that evaluated aircraft carriers, Reuben James returned to the Atlantic Fleet in January 1939. Upon the outbreak of war in Europe in September 1939, it joined the Neutrality Patrol, and guarded the Atlantic and Caribbean approaches the American coast. In March 1941, Reuben James joined the convoy escort force established to promote the safe arrival of war material to Britain. This escort force guarded convoys as far as Iceland, where they became responsibility of British escorts. Based at Hvalfjordur, Iceland, it sailed from Argentia, Newfoundland, 23 October 1941, with four other destroyers to escort eastbound convoy HX-156. While escorting that convoy at about 0525, 31 October 1941, Reuben James was torpedoed by German submarine U-562. The ship had postured itself between an ammunition ship in the convoy and the known position of a German U-Boat Wolfpack. She was hit forward by a torpedo and her entire front end was blown off when a magazine exploded. She floated for 5 minutes before going down. Of the crew, 44 survived, and 100 died. Reuben James was the first US Navy ship sunk by hostile action in World War II. Within 36 hours of this attack the American Congress authorized transfer of the Coast guard to the US Navy. Woody Guthrie wrote a song about the sinking, sung to the tune of the folksong "The Golden Vanitee." When in 1942 Pete Seeger and Woody Guthrie, sang "The Sinking Of The Reuben James" on a CBS network radio program, the following day, one newspaper headline proclaimed, "Commie Folksingers Try To Infiltrate Radio."

The second REUBEN JAMES (DE-153) was laid down on 7 September 1942, launched on 6 February 1943, and commissioned on 1 April 1943, with Lieutenant Commander Frank D. Giambattista in command. DE-153 was a Buckley Class destroyer escort with a crew of 213, capable of 23.5 knots, and equiped with a main armament of two 5 inch guns, three 3 inch guns, and three 21 inch torpedo tubes. First based in Miami, Florida, DE-153 conducted anti-submarine patrols and provided training in convoy escort and anti-submarine warfare. In March, 1944, she shifted homeport from Miami to Norfolk, Virginia. In June 1944, she escorted a convoy from New York to Norfolk. Between 13 July and 7 November 1944, REUBEN JAMES successfully escorted two convoys to the Mediterranean, returning with westbound convoys. During the ships first eastbound voyage, nine German bombers attacked its convoy off Algeria on 1 August 1944. REUBEN JAMES shot down one enemy bomber. Returning to Boston on 7 November 1994, she joined an anti-submarine group operation in the North Atlantic. Operating south of Newfoundland, REUBEN JAMES was present when the USS BUCKLEY (DE-51) sank German submarine U-879 on 19 April 1945. Arriving at Houston, Texas on 4 July 1945 REUBEN JAMES completed conversion to a radar picket ship on 25 November 1945 and was subsequently employed in the Atlantic and the Caribbean while being stationed in Norfolk, Virginia. DE-153 was decommissioned on 11 October 1947.

The third REUBEN JAMES (FFG-57) is one of the newest of Perry Class guided missile fast frigates. The crew totals 160 enlisted, 17 chief petty officers and 20 officers. Her keel was laid on 19 November 1983 at Todd Shipyard, San Pedro, California, and she was launched on 8 February 1985. FFG-57 was commissioned on 22 March 1986. She is capable of 30+ knots and is powered by two gas turbine engines similar to those found on DC-9 aircraft. Armed with anti-air and anti-ship missiles, an automated three inch gun, an anti-missile defense system, and two anti-submarine helicopters, REUBEN JAMES is a formidable opponent and is well suited to hunt submarines, as well as performing duties for battle group escort and maritime interception. The Reuben James appeared in The Hunt For Red October, and the Reuben James was the first ship to find Soviet Submarine Captain Marko Raimius and his crew of defectors. Of course, the Soviet Sailors who stood on her Foc'sle were'nt really Soviets, they were Reuben James crewmembers. The Reuben James is also in the book, The Hunt For Red October and plays a very prominent part in the story.
Ships

Name
Number
Builder
Homeport
Ordered
Commissioned
Decommissioned
USS Reuben James
DD-245
24 Sep 1920
31 Oct 1941
USS Reuben James
DE-153
01 Apr 1943
11 October 1947
USS Reuben James
FFG-57
22 Mar 1986
Sources and Resources

---
---
http://www.fas.org/man/dod-101/sys/ship/reuben_james.htm
Maintained by Robert Sherman
Originally created by John Pike
Updated Friday, December 04, 1998 10:10:08 AM