---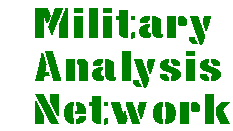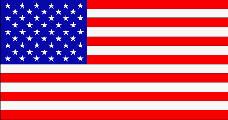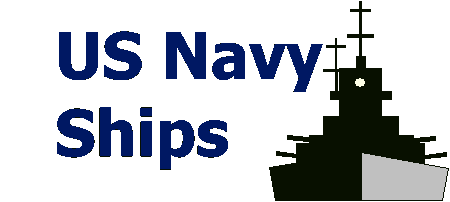 ---
President Polk C10-M-F150a
The President Polk is a large container ship built by HDW shipyard in Germany, for American President Lines, which is a subsidiary of American President Companies. The ship was built with a specific trade route in mind, that being between the US west coast and eastern Asia. The ship entered service in 1992, and makes a regular run back and forth between California and Asia along with several other APL ships that are almost identical. The President Polk is a C-10 class [C10-M-F150a] container ship, which are among some of the worlds newest container ships. Some of its unique features which are not found on many other American flag ships are: Scoop cooler system instead of a main sea water pump for central fresh water cooling and an engine control room that is located outside the engine room.

The President Polk has a design speed of @ 24.5 knots while carrying as many as 4600 twenty-foot equivalent length containers. The normal crew aboard the Polk is 21 people. The Polk has a deck house that is located about 150 feet forward of the stern. The control room aboard the Polk is located on the main deck of the house. Bremer-Vulkan, the shipyard that built the Polk, wanted to put the control room on the bridge, but APL paid extra to have the control room placed on the main deck.

The main engine on the Pres. Polk is a Korean made Sulzer 12RTA84, which has a maximum engine speed of 95 RPM, producing a service speed of @ 24.5 knots. APL has a service contract with Sulzer to perform all scheduled maintenance on the engine. The total amount of Heavy Fuel Oil [HFO] burned while underway at sea, including HFO burned in the Ship Service Diesel Generators [SSDG], is approximately 160 tonnes/day. There are three MAK model 8M453C auxiliary engines aboard the Polk. The generators have a high enough electrical rating so one engine could handle the electrical load requirements of the ship, except when there is a large refrigeration load on deck.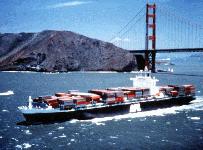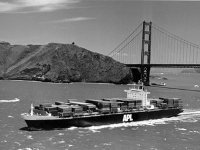 Specifications

VESSEL OWNER
American President Lines
VESSEL BUILDER
HDW
YEAR BUILT
1992
LOA
275 m
BEAM
39.3 m
DRAFT
12.4 m
SERVICE SPEED
24 knots
CONTAINER CAPACITY
@4500 TEU
ENGINE MANUFACTURER
HYUNDAI, SULZER
ENGINE MODEL
12RTA84
SHAFT HORSEPOWER
57000 HP
Ships

Name
Number
Builder
Homeport
Ordered
Commissioned
Decommissioned
President Adams (Sixth)
Bremer Vulkan,
30 Sep 1988
President Jackson (Sixth)
Howaldtswerke-Deutsche Werft
08 Sep 1988
President Kennedy (Second)
Howaldtswerke-Deutsche Werft
14 July 1988
President Polk (Fourth)
Bremer Vulkan
17 July 1988
President Truman (Second)
Howaldtswerke-Deutsche Werft
22 Apr 1988
Sources and Resources
---
---
http://www.fas.org/man/dod-101/sys/ship/president_polk.htm
Maintained by Robert Sherman
Originally created by John Pike
Updated Thursday, December 03, 1998 12:06:52 PM