---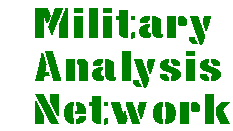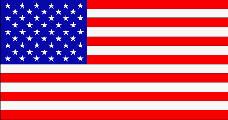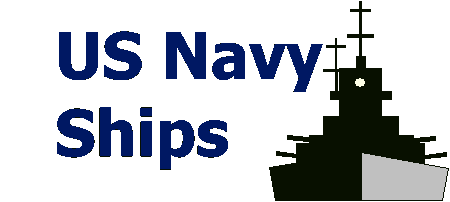 ---
LSD-36 Anchorage class
Dock Landing Ships support amphibious operations including landings via Landing Craft Air Cushion (LCAC), conventional landing craft and helicopters, onto hostile shores. These ships transport and launch amphibious craft and vehicles with their crews and embarked personnel in amphibious assault operations.

The Anchorage class Dock Landing Ship (LSD) designed to operate as an integral part of a balanced, mobile and modern amphibious strike force. The ship couples a well deck with a flight deck to give greater dimension to the Navy's troop and vehicle lifting capability. Primarily designed to transport pre-loaded heavy landing craft to the shore and discharge them rapidly, the ship is also equipped with machine shops and facilities to provide dry docking and repairs to small boats.

Intrinsic in the well deck operation is a ballasting system that fills the deck with sea water to a depth necessary for loading landing craft such as the LCU and LCAC. The ships are designed to transport and operate heavy landing craft from a large well deck, and have been modified for operations with the Landing Craft Air Cushion (LCAC). USS Mount Vernon was the first West Coast ship to be modified for operations with the Landing Craft Air Cushion (LCAC), used for transportation of personnel and equipment for amphibious operations. Wet well evolutions are facilitated through the use of complex, electro-hydraulically controlled ballasting and deballasting systems. The helicopter landing platform can be used in support of helicopter assaults and logistic operations. The ships' habitability features provide for the berthing, messing and cargo transportation of approximately 300 fully equipped combat troops of the landing force in addition to the 360 crew members assigned. Installed electronic equipment includes air, navigation, and surface search radars, a complete communications suite and an Electronic Emitter Detection System to support the ship's amphibious mission.

Two Anchorage-class LSD-36s will be retired from service by FY 1999.
Specifications

Power Plant
Two 600 psi boilers, two geared steam turbines, two shafts, 24,000 total shaft horsepower
Length
553 feet (168.6 meters)
Beam
85 feet (25.9 meters)
Displacement
14,000 tons (full load)
Speed
22 knots (25.3 miles per hour, 40.5 km, per hour)
Aircraft
None
Landing Craft
3 LCAC Landing Craft, Air Cushion
Crew
Ships Company: 18 officers, 340 enlisted
Marine Detachment: 330

Departments
Deck
Engineering
Navigation
Operations
Supply

Armament
4 - 3-inch/50 cal. twin barrel guns
2 - 25mm MK 38 Machine Guns
2 - 20mm Phalanx CIWS
Unit Operating Cost
Annual Average
$20,000,000 [source: [FY1996 VAMOSC]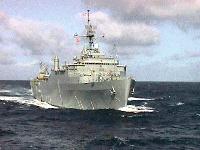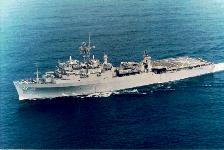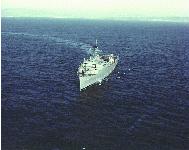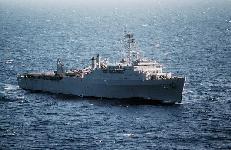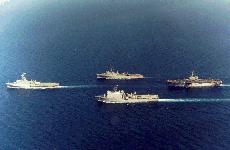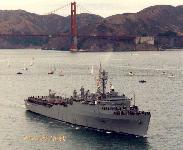 Sources and Resources
---
---
http://www.fas.org/man/dod-101/sys/ship/lsd-36.htm
Maintained by Robert Sherman
Originally created by John Pike
Updated Wednesday, March 03, 1999 7:33:19 PM