---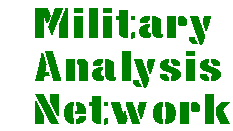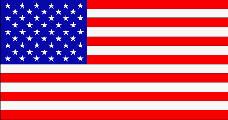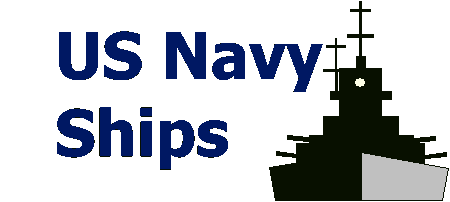 ---
AS-39 Emory Land
USS EMORY S. LAND is the first of the Navy's newest class of submarine tender, designed to support the Los Angeles Class attack submarine. The Emory Land class is designed and fitted to accommodate attack submarines, furnishing maintenance and logistic support. Submarine tenders are the largest of the active auxiliaries. Their crews are made up mostly technicians and repair personnel. To construct a ship the size of the EMORY S. LAND, 12,500 tons of steel were required, along with 142 miles of electric cable and 30 miles of piping. The ships provides food, electricity, water, consumable, spare parts, medical, dental, disbursing, mail, legal services, ordnance, and any parts or equipment repair that the submarine may require. To accomplish this, the ships have a physical plant similar to that of a small town, including 53 different specialized shops. The ships are a mobile support facility with the capability of tending 12 nuclear-powered submarines simultaneously. The ship's capabilities include: nuclear system repair and testing, electrical and electronic repair, hull repair, sheet metal and steel work, pipe fabrication, foundry, woodworking, underwater diving and rescue, and hazardous material management. Various services are available to all submarines moored alongside including steam, diesel fuel, water, and electricity. The ship is capable of handling and storing the Navy's most modern tactical submarine launched weapons including: MK 48 ADCAP torpedoes, mines and Tomahawk Cruise Missiles. They provide living quarters for more than 1500 people and is equipped with full medical and dental facilities, laundry and dry cleaning plants, data processing equipment and large storage areas for refrigerated and dry cargo food. Cranes, elevators and conveyors provide movement of material on and off the ship as well as between decks.

This class of ships was especially designed to tend the nuclear-powered SSN 668 LOS ANGELES class attack submarines, and have proven their versatility by providing support to the recently deactivated Submarine Squadron FOUR, which included ten SSN 637 class nuclear attack submarines, one submarine rescue vessel, and a torpedo recovery vessel; and Submarine Squadron EIGHTEEN which included SSBN 640 class fleet ballistic missile submarines.

The Frank Cable recently proved its versatility when it changed homeport to Agaņa, Guam, where it is the sole mobile-support platform for all SEVENTH Fleet ships and submarines. The Emory S. Land will be changing homeports to La Maddalena, Italy in 1999.
Specifications

Built by
Lockheed Shipbuilding & Const Co., Seattle, WA
Length
644 feet
Beam
85 feet
Full Load Displacement
23,000 tons
Full Load Draft
26 feet
Speed
20 knots
Weapons
Four 20 mm guns
Two 50 cal. guns
Two 40 mm grenade launchers

Specialized Shops
53
Decks/Levels
13
Crew
1,351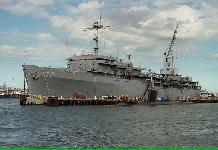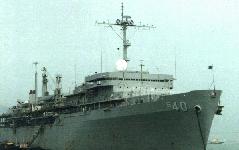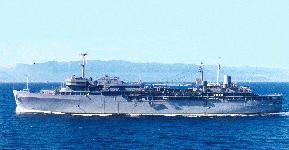 Sources and Resources
---
---
http://www.fas.org/man/dod-101/sys/ship/as-39.htm
Maintained by Robert Sherman
Originally created by John Pike
Updated Wednesday, February 24, 1999 7:51:19 AM