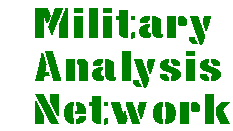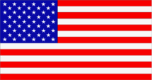 ---
Warfighter Information Network-Tactical (WIN-T)
The Warfighter Information Network-Tactical (WIN-T) is Army XXI's tactical telecommunications system consisting of communication infrastructure and network components from the maneuver battalion to the theater rear boundary. The WIN-T network provides command, control, communications, computers, intelligence, surveillance and reconnaissance (C4ISR) support capabilities that are mobile, secure, survivable, seamless, and capable of supporting multimedia tactical information systems within the warfighters' battlespace.

The draft WIN-T Operational Requirements Document(ORD) dated 18 June 1999 [under Solicitation Number DAAB07-99-R-F401] changed the title from Warfighter Information Network - Terrestrial (WIN-T) System to Warfighter Information Network - Tactical (WIN-T). This reflected a holistic approach to documenting requirments by including network management and information assurance requirements together with the network infrastructure in one ORD. The draft ORD also addressed the requirement for a network solution that supports users at all classification levels.

WIN-T supports unit task organization and real-time reorganization of battlefield support elements. This ability is a vital enabler for Army 2010 and Beyond operational concepts. The WIN-T network allows all Army commanders, and other communications network users, at all echelons, to exchange information internal and external to the theater, from wired or wireless telephones, computers (internet like capability) or from video terminals. Warfighter and signal units employ their organic WIN-T systems to integrate wide and local area battlefield networks into a commercial information technologies-based tactical network. WIN-T connects all users from theater to the maneuver battalion, to joint and multinational elements, and to the Defense Information System Network (DISN). WIN-T employs a combination of terrestrial, airborne, and satellite-based transport options, to provide robust connectivity. WIN-T will exploit the Global Information Grid (GIG) to allow worldwide connectivity. WIN-T information services help achieve information superiority by providing the necessary communications capabilities to support situational awareness, collaborative planning, dominant maneuver, precision engagement and focused logistics as required by Joint Vision 2010 and Army Vision 2010. WIN-T's infrastructure provides commanders and other users, the ability to communicate via voice, data, and video simultaneously at levels of security from sensitive but unclassified (SBU) to Top Secret. WIN-T supports the warfighter's requirement for Command and Control On-the-Move (C2OTM) by integrating the major WIN-T elements into warfighter mobile tactical operations center (TOC) platforms while leveraging the Joint Tactical Radio System (JTRS), wide-band digital radios, and wireless local area network (LAN) technologies.
Sources and Resources
http://www.fas.org/man/dod-101/sys/land/win-t.htm
Maintained by Robert Sherman
Originally created by John Pike
Updated Sunday, February 06, 2000 4:16:05 PM