---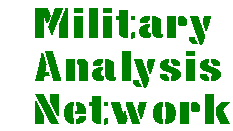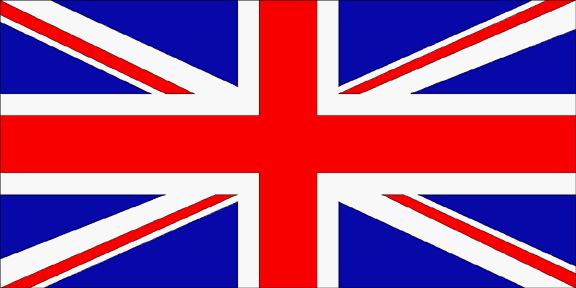 ---
Starstreak HVM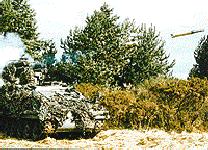 Starstreak HVM (High Velocity Missile) continues the development path of both Blowpipe and Javelin. It can be shoulder launched, fired from the Lightweight Multiple Launcher (LML) or vehicle borne on the Alvis Stormer APC which has an 8 round launcher (12 reload missiles can be carried inside the vehicle). Starstreak is designed to counter threats from very high performance low flying aircraft and fast pop-up type strikes by attack helicopters.

Missile Length 1.39m;
Missile Diameter 0.27m;
Missile Speed Mach 3+;
Max Range 5 kms;
Min Range 300m
The missile is boosted to maximum velocity by a two-stage propulsion system at which point three darts, each with an impact fuze, are released and are guided on to the target by the operator. HVM offers a high kill probability against fixed- and rotary-wing targets including pop-up helicopters. While the SL and LML configurations provide great flexibility in terms of deployment options, the Army's highly mobile, armoured vehicle-based SP version has been specifically designed to provide close air defence of armoured formations.
Air Defence Alerting Device
The Air Defence Alerting device is a passive air defence alerter designed to work in conjunction with the HVM missile system. Operating as an infra red search and tracking system in the 8 - 14 micron waveband, the alerter is designed to operate against low and fast moving fixed wing aircraft, as well as the latest generation of attack helicopters. The alerter can be ground mounted to support shoulder launched / LML HVM or vehicle mounted on the Stormer HVM vehicle.
Sources and Methods
---
---
http://www.fas.org/man/dod-101/sys/land/row/starstreak.htm
Maintained by Robert Sherman
Originally created by John Pike
Updated Saturday, June 19, 1999 6:37:33 AM