---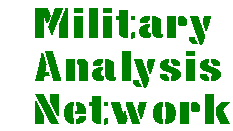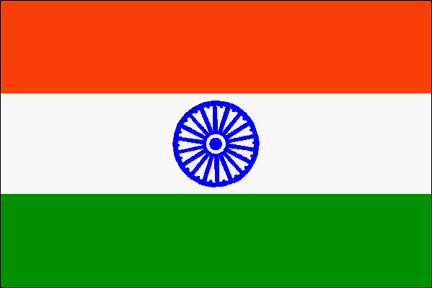 ---
Pinaka Multibarrel Rocket Launcher
The indigenously built Pinaka multi-barrel rocket launcher Weapon Area System can fire rockets with a range of 39-40 km, in a salvo of 12 rockets with 1.2 tons of high explosives within 40 seconds. The complete system comprises a launch vehicle, a loader / replenishment vehicle, and a command post vehicle with a battery of six launchers. Pinaka can neutralise a target area of 350 square kilometres, and is meant as a supplement to the existing artillery system at a range beyond 30 km. It can be fitted with a variety of warheads ranging from blast-cum-pre-fragmented high explosives to anti-tank mines. This indigenously designed MLRS is far cheaper than the international competition, costing just Rs 23 million per system. By comparison the American M270 MLRS costs Rs 195 million, and the 9P140 URAGAN of Russia and the ASTROS-II of Brazil each cost Rs 38 million.
The Pune-based Armament Research and Development Establishment has successfully produced the 'Pinaka' Multi Barrel Rocket Launcher System for the Indian armed forces, to give it concentrated high volume firepower to destroy enemy targets as demanded by the top brass of the Indian army. The Pinaka system was tested at the interim test range (ITR) Chandipur-on-sea, and had undergone several tests since 1995. It has been subjected to user's trials by the Army, which was not entirely satisfied with the system, and additional tests were conducted in response to suggestions to improve its capability further. In March 1999 the system was tested in the run-up to the country's largest ever air force exercise over the site of India's 1998 underground nuclear blasts, at the eastern Indian missile launch site of Balasore. Pinaka was finally put into field testing for assessing its capability during the Kargil conflict. Pinaka reportedly proved very successful during field testing in the high altitude conflict in Kargil.
In mid-1998 it was reported that production is on at various ordnance factories, and four public sector undertakings would meet the December 1998 delivery deadline. But in May 1999 the Comptroller and Auditor General criticized the Defence Research and development Organisation (DRDO) for its failure to develop critical components of Pinaka, which led to a six-year delay in the induction of the system. Far from reaching the production stage, the DRDO has yet to develop various critical components of the system despite an expenditure of Rs 42.45 crore. The Defence Ministry in 1981 had planned to induct "Pinaka" into Indian Army regiments by 1994, and the project was originally given a Rs 26.47 crore budget. The expected date of completion of development is late 2000 at a cost of around Rs 80 crore.
The Armament Research and Development Establishment (ARDE) has also developed a high performance artillery rocket system which can fire within a range between 70 km to 100 km. This is a highly sophisticated "shoot-and-scoot" high mobility system capable of firing a salvo of 12 rockets, each with a payload of 100 kg within a time span of 30 seconds. This new artillery rocket system comprises of an advanced family of warheads including terminally guided submunitions with autonomous target search and engagement capability besides remotely delivered intelligent bomblets and minelets with self-neutralising capability.
Specifications

Range
7 km - 40 km
Rocket Diameter
214 mm
Warheads
fragmentation high explosive
incendiary
anti-tank and anti-personnel minelettes
anti-tank bomlettes
Rate of Fire
40 seconds [typically reported]
24-44 seconds [variously reported]
Sources and Methods
---
---
http://www.fas.org/man/dod-101/sys/land/row/pinaka.htm
Maintained by Robert Sherman
Originally created by John Pike
Updated Thursday, December 09, 1999 8:18:38 AM