---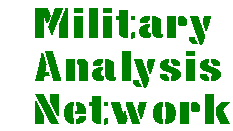 ---
Multi-Role Armoured Vehicle (MRAV)
The current Multi-Role Armoured Vehicle (MRAV) is the first truly collaborative land-system project in Europe. . Part of the rationale for the program is that Europe has too many armored vehicle producers--at least seven compared to one in the US. The UK is participating in a collaborative program with France and Germany for the development and initial production of a family of wheeled, armoured vehicles to meet the requirements of the three nations. The vehicle is essentially a German design with Germany supplying the automotive components, UK the basic chassis and Giat Industries the mission module. Initially, the design will provide the Armoured Personnel Carrier and Command Vehicle versions but will also allow for the development of other variants using the same base vehicle.

The consortium consists of Krauss-Maffei/Wegmann and MAK(Germany), Alvis Vehicles (UK) and GIAT (France). The ARGE-GTK (Krauss Maffei Wehrtechnik GmbH, Rheinmetall Industrie AG /MAK System GmbH and Wegmann & Co GmbH) form the core for the German system competence in the field of armoured tracked and wheeled concepts, development, series production and modernisation. Apart from many important subsystems and assemblies, this system competence contains all the logistic aspects from the development phase through the utilisation phase. GKN is a global group whose operations in some 40 countries generate sales in excess of £3 billion. GKN Defence is the UK's leading designer and manufacturer of light and medium armoured vehicles for military, security and peacekeeping roles. Giat Industries design, produce and market complete combat systems, whether they be armoured systems (main battle tanks, recovery vehicles, information systems, logistic support, training, etc.) as well as weapon and ammunition systems (artillery, infantry, mining and mine clearing, associated munitions, logistic support , etc.).

In January 1996, the German Ministry of Defence launched an invitation to tender for the development of a new wheeled armoured personnel carrier, for which ARGE/GTK and GKN issued a common response. In July 1996, the French Ministry of Defence launched an invitation to tender for the development of a wheeled armoured infantry fighting vehicle for which Giat Industries issued a response. These two invitations to tender are based on common tri-national specifications and cover a first lot of 200 vehicles for each country.

Following a competition between two international consortia, an announcement was made on 22 April 1998, jointly with France and Germany, that Eurokonsortium (now known as ARTEC) had been selected as the preferred bidder. An extensive program of work has been set in hand to negotiate satisfactory contract terms and conditions.

Two families of vehicle are required: one consisting of highly mobile, well protected vehicles (known as M1P1) designed to operate alongside Challenger and Warrior; and the other of less mobile, less well protected vehicles (known as M2P2) designed to work in areas where there is reduced direct fire threat. The Multi-Role Armoured Vehicle (MRAV) replaces utility CVR(T), SAXON GWR and FV430 family to meet a number of support functions. Around 1,400 medium mobility, medium protection vehicles will be required by the UK. It is expected that initial production will be 600 production vehicles (200 for each country), although the potential is for up to at least 3,000 vehicles. Most vehicles will be built in an 8 x 8 configuration although there is a possibility that there may also be some in a 6 x 6 configuration.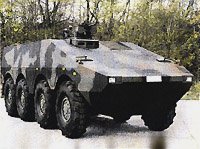 Sources and Methods
---
---
http://www.fas.org/man/dod-101/sys/land/row/mrav.htm
Maintained by Robert Sherman
Originally created by John Pike
Updated Saturday, June 19, 1999 6:37:33 AM