---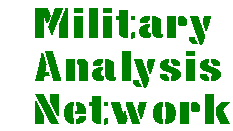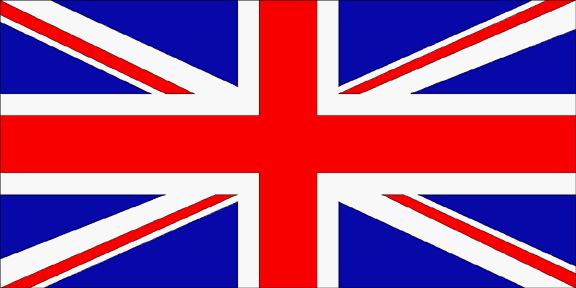 ---
AS 90 155mm - Self Propelled Howitzer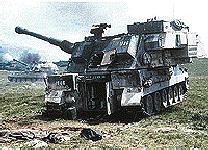 First delivered to the British Army in 1993, the AS90 equips 5 field regiments, replacing the Abbot and M109. AS90 is equipped with a 155mm gun which fires the NATO L15 unassisted projectile out to a range of 24.7 kms. Fitted with autonomous navigation and gun laying system (AGLS), AS90 can work independently of external sighting references. Central to the system is an inertial Dynamic Reference Unit (DRU). All main turret functions are controlled by a Turret Control Computer (TCC). This technology allows AS90 a burst fire capability of 3 rounds in 10 seconds.

Crew 5;
Length 9.07m:
Width 3.3m;
Height 3.0m overall;
Armour 17mm;
Calibre 155mm;
Range (39 cal) 24.7 kms (52 cal) 30 kms;
Rate of Fire 3 rounds in 10 secs (burst) 6 rounds per minute (intense) 2 rounds per minute (sustained);
Secondary Armament 7.62mm MG;
Ammunition Carried 48 x 155 mm projectiles and charges (31 turret & 17 hull);
Engine turbo-charged V8 diesel 600hp;
Max Speed 53 kph; Road Range 420 kms.
Sources and Methods
---
---
http://www.fas.org/man/dod-101/sys/land/row/as90.htm
Maintained by Robert Sherman
Originally created by John Pike
Updated Saturday, June 19, 1999 6:37:33 AM