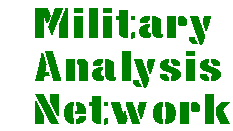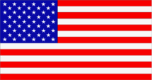 ---
Personnel Armor System for Ground Troops Helmet
The Personnel Armor System Ground Troops (PASGT) helmet is the standard infantry helmet. The item was originally type-classified in the late 1970s and fielded in early 1980s.

The helmet provides ballistic protection from fragmenting munitions to the head, temple, ear and neck areas. It is available in five sizes. The helmet shell is a one-piece composite structure made up of multiple levels of KevlarŪ aramid fiber. The current PASGT in the field is made of KevlarŪ 29 and weighs between 3.1 lbs (x-s) and 4.2 lbs (x-l). The recently type-classified version, made of KevlarŪ KM2, weighs approximately 10 % less. The current chinstrap is a two point design, having an open chincup and two adjustable buckles and a single snap fastener on the left. When the wearer has a properly sized helemt, the helmet's cradle-type suspension provides standoff between the head and inner helmet surface allowing for ventilation and deformation during impact. A cloth cover is available in several camouflage patterns. A band is used in conjunction with the cover. For parachutists, a pad, retention strap, and liner are available to provide impact protection and increase helmet stability during airborne operations.

Recent Improvements:

The PASGT helmet has undergone a multi-phase Soldier Enhancement Program (SEP). That program has type-classified several improvements to the PASGT helmet improving helmet comfort, stability, and safety.

Suspension: A new suspension assembly (webbing) and headband have been type-classified, providing better stability, more comfort, and eliminating the metal clips. The suspension system and headband are 1.5 inches wide and hook/loop tape is used to attach the headband to the suspension assembly. Fielding to high-priority units will take place during the fall of 1997.

Comfort Pad: The Comfort Pad is a 5-3/8 inch diameter foam pad that provides comfort in the crown area of the helmet. It attaches to the suspension webbing with a hook/loop strap.

Parachutists' Impact Liner: The Parachutists' Impact Liner (PIL) is a foam pad that is slid into the helmet between the suspension webbing and helmet shell. It improves non-ballistic (bump) impact protection by approximately 25%. It is easily installed and removed in seconds.

Suspension Assembly:
XS
8470-01-442-2969
S
8470-01-442-2990
M
8470-01-442-2995
L
8470-01-442-3001
XL
8470-01-442-3021
Headband:
XS
8470-01-442-1434
S-M-L
8470-01-442-1429
XL
8470-01-442-1430
Parachutists' Impact Liner:
one size
8465-01-420-4920
Comfort Pad:
one size
8470-01-364-7074

Current and Future Efforts:

Lightweight Shell: It is planned that current work in the Science and Technology area will result in a FY98 Soldier Enhancement Program. The program will develop and test a new lightweight shell. The target is a 25 % reduction in weight when compared to the KevlarŪ 29 helmet in the field today. The SEP program is planned for two years with procurement of helmets in FY98. Currently, a draft performance specification has been prepared and is being circulated for industry comment.
Sources and Resources
http://www.fas.org/man/dod-101/sys/land/pasgt.htm
Maintained by Robert Sherman
Originally created by John Pike
Updated Thursday, January 21, 1999 6:18:05 AM