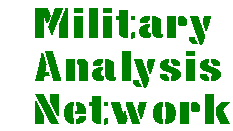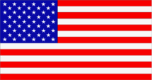 ---
Mid-size Riot Control Disperser (MRCD), XM37
The Mid-size Riot Control Disperser (MRCD), XM37 is a Military Police non-lethal item that covers the gap between vehicle mounted/dedicated soldier systems and personal defensive systems. It will provide added flexibility in the application of force to conduct crowd control operations and protect individual soldiers in Military Operations Other Than War (MOOTW). Additional uses can include segregation of belligerents, hostage rescue missions, and capture of criminals and terrorists.

The currently fielded soldier portable riot control disperser is the M33 backpack mounted system which was introduced in 1962. It consists of a riot agent tank and a pressurized air tank which draws the agent out the spray nozzle. It weighs 48 pounds filled with CR agent and requires an extensive refill and pressurization kit.

The MRCD, XM37 consists of a pressure cylinder, actuator valve, nozzle and shoulder strap. The cylinder is filled with 48 ounces of liquid riot control agent . The actuator valve assembly and suction tube is screwed onto the cylinder and the tank is pressurized with a standard tire inflation system. A fire extinguisher type pressure gauge indicates proper operating pressure. The MRCD is held horizontal and the trigger is squeezed to spray the riot control agent. The liquid stream will project approximately 9 meters and is capable of 16-18 bursts of 3 seconds each. The fully loaded and pressurized system weighs 8 pounds and takes approximately 322 minutes to fill and pressurize.

Firm Fixed Price contract was awarded in February 1998. Production Verification Testing is scheduled to begin April 1998 at Aberdeen Proving Ground. Type Classification 1QFY99.
Sources and Resources
http://www.fas.org/man/dod-101/sys/land/mrcd.htm
Maintained by Robert Sherman
Originally created by John Pike
Updated Thursday, January 21, 1999 6:18:05 AM