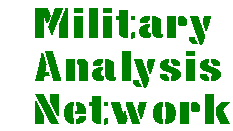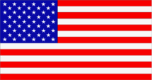 ---
Mines
A land mine is an explosive device that is designed to destroy or damage equipment or personnel. Equipment targets include ground vehicles, boats, and aircraft. A mine is detonated by the action of its target, the passage of time, or controlled means. There are two types of land-based mines-- anti-tank (AT) and anti-personnel (AP).

AT mines are designed to immobilize or destroy vehicles and their occupants. An AT mine produces a mobility kill (M-Kill) or a catastrophic kill (K-Kill). An M-Kill destroys one or more of the vehicle's vital drive components (for example, breaks a track on a tank) and immobilizes the target. An M-Kill does not always destroy the weapon system and the crew; they may continue to function. In a K-Kill, the weapon system and/or the crew is destroyed.

AP mines can kill or incapacitate their victims. The mines commit medical resources, degrade unit morale, and damage nonarmored vehicles. Some types of AP mines may break or damage the track on armored vehicles.

Land mines cause about 26,000 casualties worldwide every year. Although most of these casualties are the result of the indiscriminate and irresponsible use of mines, they have caused antipersonnel (AP) mines to be severely stigmatized by the international community. As a leader of the "responsible" international community, the United States has chosen to pursue the regulation of AP mines. In setting a standard that we hope others will follow, the President announced a significant change in US policy for AP mines on 16 May 1996. The US unilaterally undertook not to use, and to place in inactive stockpile status with the intent to demilitarize by the end of 1999, all nonself-destructing AP mines not needed to train personnel engaged in demining and countermine operations, and to defend the United States and its allies from armed aggression that crosses the Korean Demilitarized Zone.

The US views the security situation on the Korean Peninsula as a unique case and in the negotiation of this agreement will protect the right to use AP mines there until alternatives become available or the risk of aggression has been removed. This policy eliminated the use of M14 blast AP mines and M16 bounding fragmentation mines outside the Republic of Korea. It did not affect our use of self-destructing mines or command-detonated weapons (M18 claymore).
Scatterable AP mine characteristics
MINE
DELIVERY

SYSTEM

ARMING

MECHANISM

SAFE ARM

TIME

FUZING
WARHEAD
AHD

SELF-

DESTRUCT

TIME

EXPLOSIVE

WEIGHT (lb)

MINE

WEIGHT (lb)

M72
155mm artillery

(ADAM)

1-G force

2-spin

45 sec

2 min

Tripwire
Bounding

Fragment

20%
48 hr
21 grams
1.2
M67
155mm artillery

(ADAM)

1-G force

2-spin

45 sec

2 min

Tripwire
Bounding

Fragment

20%
4 hr
21 grams
1.2
BLU

92/B

USAF

(Gator)

1-bore pin

2-electric

2 min
Tripwire
Blast

Fragment

100%
4 hr

48 hr

15 days

1.21 lb
3.2
M77

KO22

MO PMS
1-bore pin

2-electric

2 min
Tripwire
Blast

Fragment

100%
4 hr

(recycle up

to 3 times)

1.21 lb
3.2
Volcano
Ground /

Air

1-bore pin

2-electric

2 min
Tripwire
Blast

Fragment

100%
4 hr

48 hr

15 days

1.21 lb
3.2
Scatterable AT mine characteristics
MINE
DELIVERY

SYSTEM

ARMING

MECHANISM

SAFE ARM

TIME

FUZING
WARHEAD
AHD
SELF-

DESTRUCT

TIME

EXPLOSIVE

WEIGHT

(lb)

MINE

WEIGHT

(lb)

MINES PER

5TON DUMP

M73
155mm

artillery

(RAAM)

1-G force

2-spin

45 sec

2 min

Magnetic
M-S plate
20%
48 hr
1.3
3.8
9 per

M718

projectile

M70
155mm

artillery

(RAAM)

1-G force

2-spin

45 sec

2 min

Magnetic
M-S plate
20%
4 hr
1.3
3.8
9 per

M741

projectile

BLU

91/B

USAF

(Gator)

1-bore pin

2-electric

2 min
Magnetic
M-S plate
No
4hr

48 hr

15 days

1.3
3.8
N/A
M76
MOPMS
1-bore pin

2-electric

2 min
Magnetic
M-S plate
No
4 hr

(recycle up

to 3 times)

1.3
3.8
30

modules

(510 mines)

Volcano
Ground/

Air

1-bore pin

2-electric

2 min
Magnetic
M-S plate
No
4hr

48 hr

15 days

1.3
3.8
160

canisters

(800 mines)
Sources and Resources
http://www.fas.org/man/dod-101/sys/land/mines.htm
Maintained by Robert Sherman
Originally created by John Pike
Updated Saturday, February 19, 2000 5:36:47 PM