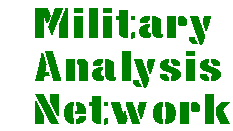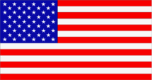 ---
Military Eye Protection System (MEPS)
The Military Eye Protection System (MEPS) program is an umbrella program that will develop and deliver improved laser protection for the U.S. Army and Marine Corps. The capabilities of existing laser protective eyewear will be improved upon by increasing the number of wavelengths for which protection is provided without interfering with normal daytime/nighttime vision, and while maintaining ballistic (fragmentation) eye protection. The ultimate goal is development and procurement of advanced eyewear to counter frequency agile threats. MEPS will be available in two distinct forms: spectacles and goggles.

A Market Survey/Investigation was conducted in March 1997 to identify technologies for a material solution. No commercial solutions were identified that met all User requirements.

Description:

The MEPS program is to enhance the soldier's battlefield capabilities when wearing eye protection. The MEPS must:


Provide laser protection (maintaining ballistic protection) and ultimately protect against frequency agile laser weapon systems operating in the optical region of the electro-magnetic spectrum.

Provide light transmission that will enable the soldier to wear the system both in daylight and at night during all missions including airborne operations.

Provide one system that prescription and non-prescription wearers can wear (in a goggle and spectacle configuration).

The program structure for the MEPS program will be a multi-phase R&D contract with production options, with an integrated R&D acquisition phase commencing with Milestone I/II, Milestone III/Type Classification Standard, and ending with the fielding of initial production quantities. The MEPS program will use full and open competition to achieve the best overall design to meets the needs of the user. A multi-functional acquisition team will be established with representation from SSCOM, DSC-P, TRADOC, CHHPM, USMC and the Test Community.

The ALPS ORD was approved 21 January 1997 and APES ORD was approved 11 September 1997. The MEPS program is finalizing program documentation in preparation of MS I/II in 3QFY98. The award date for the multi-phase R&D contract was 4QFY98.
Sources and Resources
http://www.fas.org/man/dod-101/sys/land/meps.htm
Maintained by Robert Sherman
Originally created by John Pike
Updated Thursday, January 21, 1999 6:18:05 AM