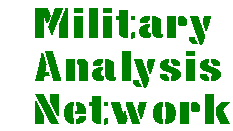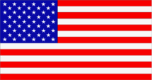 ---
M6 Countermeasure Discharger
The M6 is a 4-tube smoke grenade launcher that will enable combat vehicles to conceal themselves from threat surveillance, target acquisition, and weapon guidance systems. It is a 2x2 tube design weighing 8.5 lbs.

Background:

The M6 provides all-around screening protection and has the ability to interface with Vehicle Integrated Defense Systems. The M6 is capable of firing all Q-STAG 401 conforming grenades. It is capable of single tube inventory and single tube firing when integrated with Vehicle

Characteristics:

66 mm Grenade Compatible
Single Tube Inventory and Firing
Integrate with Vehicle Integrated Defense Systems

Status:

The M6 discharger program has completed Full Scale Development and was Type Classified in September 1993. The M6 will start production in FY00, and will be fielded on the Heavy Assault Bridge and Breacher Vehicles.
Sources and Resources
http://www.fas.org/man/dod-101/sys/land/m6-cd.htm
Maintained by Robert Sherman
Originally created by John Pike
Updated Saturday, February 05, 2000 5:48:18 PM