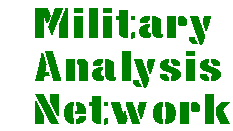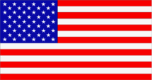 ---
Machine Gun, Cal. .30, M1919A4/M1919A6
The M1919A2, the predecessor to the M1919A4 and M1919A6, evolved from the Browning model M1917 water-cooled machine gun. The M1919 series .30 cal. machine gun was replaced by the M60 7.62mm machine gun.

M1919A4 was used as both a company level flexible light machine gun on the M2 tripod mount and as a fixed machine gun on armored vehicles. The M1919A4 had a heavier barrel with a ventilated barrel jacket, but developed a slower rate of fire (400-550 spm) than the water-cooled gun.

M1919A5 was a modification to the M1919A4 for use as a tank machine gun.
M1919A6 was a war time modification to add tactical flexibility by substitution of a bipod in place of the tripod and addition of a shoulder stock and carrying handle. The M1919A6 had a lighter barrel than the M1919A4. It had a rate of 400-500 spm.

Sources and Resources
http://www.fas.org/man/dod-101/sys/land/m1919.htm
Maintained by Robert Sherman
Originally created by John Pike
Updated Saturday, August 07, 1999 6:35:42 AM