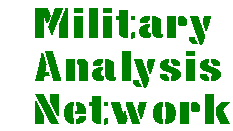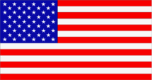 ---
M101A1 105mm Light Howitzer, Towed

Primary function: Light, towed, general purpose field artillery weapon used as a contingency weapon during Marine Air Ground Task Force deployments which are not conducive to mobility deficiencies of the M198 155mm Howitzer.
Manufacturer: Rock Island Arsenal
Length: 19.5 feet (5.94 meters)
Width: 7.25 feet (2.21 meters)
Height: 5.66 feet (1.73 meters)
Weight: 4,980 pounds (2,260 kilograms)
Bore diameter: 105 mm
Maximum effective range: 6.99 miles (11.27 kilometers)
Rates of fire:
Maximum: 10 rounds per minute
Sustained: 3 rounds per minute
Unit Replacement Cost: $196,341
Marine Corps Inventory: 248

Features: The M101A1 105mm Light Howitzer, Towed is a general purpose, light field artillery weapon consisting of a cannon, 105mm howitzer (M2A2); recoil mechanism, M2 series; and carriage, 105mm Howitzer, M2A2. It can be used for direct or indirect fire. The cannon consists of a tube assembly, breech ring, and locking ring. The cannon is mounted on the recoil sleigh assembly. The firing mechanism is a continuous pull (self cocking) type activated by pulling a lanyard. The cannon is single-loaded, air-cooled and uses semi-fixed ammunition. The carriage is of the single axle and split trail type. The trails are divided at emplacement, but are drawn together and locked during travel. A drawbar is provided for securing to a prime mover. The carriage consists of an equilibrator, shield, elevating mechanism, cradle, gear, elevating arcs, traversing mechanism, top carriage, wheels, and trails. The recoil mechanism is a constant hydropneumatic type shock absorber that decreases the energy of the recoil gradually and so avoids violent movement of the cannon or carriage. It is installed in the cradle of the carriage.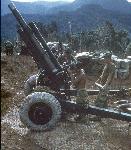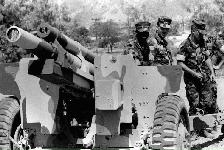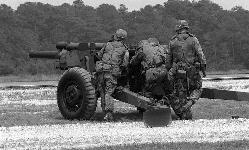 Sources and Resources
http://www.fas.org/man/dod-101/sys/land/m101a1.htm
Maintained by Robert Sherman
Originally created by John Pike
Updated Tuesday, January 05, 1999 11:51:36 AM