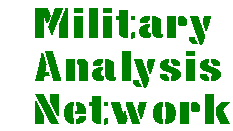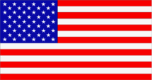 ---
Improved Toxicological Agents Protective Ensemble (ITAP
A critical need exists for improving the M3 Toxicological Agents Protective (TAP) suit that has been the military standard for level-A protection for almost 40 years. The Improved Toxicological Agent Protective Ensemble (ITAP) suit will provide protection during peacetime and wartime for short-term operations. ITAP will be employed in Immediately Dangerous to Life and Health (IDLH) toxic chemical environments (up to 1 hour) emergency life saving response, incident response, routine chemical activity operations and initial entry monitoring.

Key Requirements

Provide splash and vapor protection against a potential exposure to liquid agent when worn as a system (Requirements: 10 g/m 2HD, VX, GB, L agent challenge for 2-hours.).

Provide an optional Personal Ice Cooling System (PICS).

Functional as a system where temperatures range from 0° to 100° Fahrenheit when used with a cooling system.

The suit is capable of being decontaminated for a minimum of 5-reuses, 2-hours per use (1 hour at IDLH), after vapor and particulate contamination. After liquid contamination ITAP suit will be decontaminated and held for disposal.

Provide a minimum shelf life of 5 years.

Constructed from a fabric that is self-extinguishing, in accordance with NFPA 1991.

Constructed from a fabric that is static dissipative.

Constructed from a fabric that is light in color to reduce operator solar heat load.

Capable of being stored within the temperature range of 0° to 120° Fahrenheit.

The current threat assessment indicates that personnel, equipment, and terrain may be contaminated with persistent and semi-persistent toxic chemical agents that at high concentrations break and penetrate the filters in the protective mask of the M3 TAP ensemble. The M3 TAP ensemble is obsolete. Individuals must be capable of working in toxic environments during peace and wartime conditions. In environments that exceed IDLH standards, individuals must have an alternate life support system for short term entry and life saving. In non-IDLH environments, the ITAP ensemble will be used for routine chemical activity operations.

The Self-Contained Breathing Apparatus (SCBA) is the current Air Force Fighters Breathing System and is used with the Self-Contained Toxic Environmental Outfit (STEPO). SSCOM extracted AF SCBA technology for the ITAP Ensemble to mitigate development risks, time and standardize on a single system for all the services. Projected award date for the initial R&D production option is 3QFY99.
Sources and Resources
http://www.fas.org/man/dod-101/sys/land/itap.htm
Maintained by Robert Sherman
Originally created by John Pike
Updated Thursday, January 21, 1999 6:18:05 AM