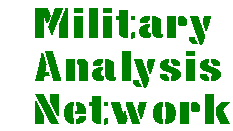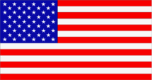 ---
Ghillie Suit Accessory Kit (GSAK)
The Ghillie Suit Accessory Kit (GSAK) provides Special Operations Forces Long Range Surveillance Units, and U.S. Marine Corps and Army snipers with various camouflage material components to construct, repair and modify Ghillie Suits that meet unique mission and climatic requirements. Soldiers will custom make each suit to their own specific design and performance requirements.

This lightweight kit consists of 17 items. These components include: jute burlap strips in four colors, duck cloth, nylon cord, sewing needles, thread, foam padding, tie straps, face paint, overwhite trousers, overwhite mittens, overwhite parka, netting, camouflage covers, trouser suspenders, and several other accessory items. These items provide suitable materials to complement natural colors, patterns, shadows and textures to fabricate and maintain one Ghillie Suit. Each item is available individually for replacement purposes.

The kit items are packed in a flyer's kit bag. The kits are assembled by the snipers and long range surveillance personnel when they attend their training courses. After completion of the course the use, care and maintenance of the Ghillie Suit becomes the individual's responsibility.

This item is currently being Centrally Funded and Fielded to the Sniper Schools. Additional Ghillie Suits will be available 1QFY98 for requisitioning by authorized users only. The NSN for this item is 8415-01-394-7698; cost is $250.
Sources and Resources
http://www.fas.org/man/dod-101/sys/land/gsak.htm
Maintained by Robert Sherman
Originally created by John Pike
Updated Thursday, January 21, 1999 6:18:05 AM