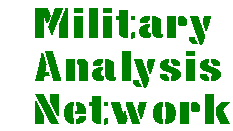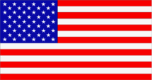 ---
AN/PVS-4 Individual Weapon Night Sight
The AN/PVS-4 Individual Weapon Night Sight is a portable, battery operated, electro-optical instrument used for observation and aimed fire of weapons at night. The AN/PVS-4 provides passive sighting and viewing of targets using second generation image intensifier techniques. It amplifies reflected light such as moonlight, starlight, and sky glow so that the viewed scene becomes clearly visible to the operator. The sight does not emit visible or infrared light (except from the eyepiece) that can be detected by the enemy. When mounted on individual weapons, the scope will provide the capability for delivery of accurately aimed fire during hours of darkness. The system is easily installed and removed from the weapon using suitably designed brackets which require no modification to the weapon. A protective objective daylight cover provides the capability for daylight boresighting of the weapon. AN/PVS-4 is primarily designed for use with the M14 and M16 Rifles, M60 Machine Gun, M249 Squad Automatic Weapon, M72A1 Rocket Launcher and M203 Grenade Launcher. The AN/PVS-4 is a second generation image intensification device. This sight comes furnished with mounting brackets for the M16 and M60, reticules and mounting brackets for use with other weapons must be separately requisitioned. A carrying bag and battery adapter for low temperature operations may also be requisitioned. The system is supplied with a suitable shipping case which protects the system. The sight can be used in the hand-held mode for night surveillance. Fielding is two per infantry squad.

TRANSPORTATION CHARACTERISTICS / LIMITATIONS: None.

HISTORICAL BACKGROUND:

1976 First Production contract awarded for 47,074 units.

1978 First Unit Equipped.

1985-89 Total of 16,927 devices produced and deployed to Army units.

1990-92 OMNIBUS II award of 24,046 devices for deployment to Army units.

4QFY92 Transition management from PEO IEW, PM NVEO to CECOM, SMD.

Aug 95 Transitioned management from CECOM SMD to CECOM DMM Level III.

REQUIREMENTS DOCUMENT:

TYPE CLASSIFICATION: Standard approved FY77.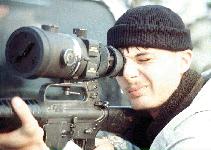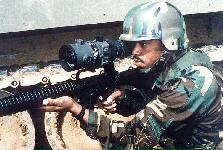 Sources and Resources
http://www.fas.org/man/dod-101/sys/land/an-pvs-4.htm
Maintained by Robert Sherman
Originally created by John Pike
Updated Tuesday, February 22, 2000 1:26:29 PM