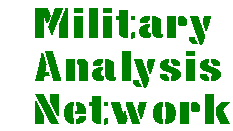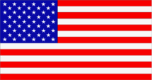 ---
Armored Ground Mobility System (AGMS)
The Armored Ground Mobility System (AGMS) will enhance force protection and projection, increase load bearing capacity, and improve fire on the move stability and gunner protection for a non-turreted wheeled vehicle. Additionally, AGMS assets will be employed in high threat environments to support logistic operations, e.g., casualty evacuation and resupply. The AGMS is a wheeled, non-turreted vehicle whose primary requirements are: ballistic protection for 7.62 armor piercing wrap around protection for a crew of seven, C130 air transportable, underbody 4 lb mine protection under all wheels and centerline. The vehicle will be required to operate on JP8, capable of being towed, and mounting a tow pintle. The vehicle will be required to operate both on-road/off-road conditions. The mobility requirements consist of 30% primary roads, 30% secondary roads, and 40% cross country.

The only firm quantity for this procurement is for 3 vehicles, the maximum quantity is 50 vehicles. Funds are not presently available for this program.

The AGMS will provide protection for the crew and passengers against mine blasts of up to 4 lbs. (12 lbs. desired) TNT when detonated under any tire. The crew/passenger compartment shall remain unaltered and the crew/passengers shall be 0 percent incapacitated following a TNT detonation under any wheel. The AGMS shall be equipped with body armor that provides all-aspect ballistic protection for the engine and crew compartments. The body armor shall afford protection against multiple hits at a 6 inch spacing from a 7.62x51mm AP round (12.7x99mm AP round desired) impacting at a 30 degree obliquity (0 degree obliquity desired). The impact velocity shall be equivalent to the velocity of the round at a distance of 10 meters from the muzzle. The AGMS is be a wheeled vehicle capable of transporting a crew of seven (nine desired). The crew will consist of a primary driver and navigator/weapon operator/alternate driver in the front seats plus five (seven desired) passengers in the rear seating area. Crew seating will accommodate personnel wearing helmets, NVGs, body armor, and individual equipment. The AGMS will be equipped with a weapon mount that is a roof mounted traversing ring. The traversing ring shall allow the gunner to rotate the weapon throughout a 360 degree range without interfering with crew operations. The weapon mount will accommodate the MK-64 gun mount when used with either the M2 50-caliber machine gun or MK-19 grenade machine gun. The AGMS, at GVW, will be capable of maintaining a minimum speed of 60 MPH (80 MPH desired) indefinitely in high gear on flat hard surfaced roads. The AGMS, at GVW, will operate on internally carried fuel for a distance of at least 180 miles at an average speed of 30 to 40 mph on flat hard surface roads. The AGMS will be equipped with an engine that can operate on diesel and JP8 fuels. The AGMS, at GVW, will be air transportable by C-130, C-141, C-5, and C-17 aircraft. The capability to externally transport the AGMS, at CW, by CH-47 helicopter is desired. The capability for the AGMS, at GVW but excluding personnel, to be Low Velocity Air Drop (LVAD) deployed from C-130, C-141, and C-17 aircraft is desired.
Sources and Resources
http://www.fas.org/man/dod-101/sys/land/agms.htm
Maintained by Robert Sherman
Originally created by John Pike
Updated Saturday, September 12, 1998 6:35:55 AM