---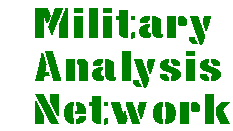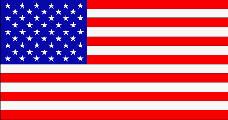 ---
T-45 Goshawk
The T-45A aircraft, the Navy version of the British Aerospace Hawk aircraft, is used for intermediate and advanced portions of the Navy pilot training program for jet carrier aviation and tactical strike missions. The T-45A replaces the T-2 Buckeye trainer and the TA-4 trainer with an integrated training system that includes the T-45 Goshawk aircraft, operations and instrument fighter simulators, academics, and training integration system.

Selected as the basis for the airplane portion of the Navy's VTXTS jet training system, the British Aerospace Hawk is well established as the Royal Air Force's (RAF) principal jet trainer, and has also found a similar niche with other countries' air forces. One of several multipurpose trainer/light ground attack aircraft developed in various European countries during the seventies, it was found adaptable to the U.S. Navy's training role, including carrier operations, with a minimum of aerodynamic modification --a tribute to the excellent characteristics of the basic design.

The Hawk's beginnings go back to the late sixties when Hawker Siddeley (one of the predecessor companies of today's British Aerospace) began design studies for a prospective new RAF jet trainer suitable for basic/advanced training and also for strike/weapon delivery mission type training. The RAF settled on its final requirements in 1970 and Hawker Siddeley's final HS-1182 design proposal was the winner of the subsequent competition. In the spring of 1972, development and a total of 176 airplanes were ordered. Powered by a 5,200-pound-thrust Rolls-Royce/Turbomeca Adour turbofan engine, the new trainer featured a compact, low-wing configuration, with the instructor in a raised position behind the student, both under a large single-piece, sideway-opening canopy, providing excellent visibility. Five external stores stations accommodate a wide variety of weapons, including a 30mm gun pod as one of the alternates on the fuselage centerline station. While construction was fairly conventional, every effort was devoted to improving the reliability and maintainability of the new trainer through appropriate selection of operating system design and components and their installation. The first Hawk made its initial flight on 21 August 1974, flying at that year's Farnborough show in early September. Subsequent aircraft joined the flight development program which resulted in minor modifications--enlargement of the ventral fins being one of the more obvious changes -- by the time the Hawk T.1s went into RAF training squadron service in late 1976. Assignment to the tactical weapons unit followed in 1978. Meanwhile, one extra Hawk had been registered for company use as G-Hawk, while the Mk 50 series export Hawk found customers in various parts of the world. Finland was the first foreign purchaser, with plans for production there. Active NavAir interest in the Hawk as one candidate for possible replacement of T-2s and TA-4s in the Training Command began in 1977 as part of a general study of what could be accomplished through various alternatives, including new development as well as derivatives of the newly-developed European advanced jet trainers. In 1978, the VTXTS program was initiated and McDonnell Douglas' Douglas Aircraft Company proposed jointly with British Aerospace a carrier-suitable version of the Hawk as one of their approaches for the VTXTS initial 4 competition. With this proposal selected as the winner, another British Aerospace design has found its place in Naval Aviation alongside the already well-known Harrier. Over the next few years the T-45 Goshawk will first replace the TA-4J Skyhawk in the Advanced Jet Training Program and then replace the T-2 Buckeye in the Intermediate Jet Pilot Training Program. The Goshawk Training System combines academic, simulation, and flight phases into an integrated computer-based training approach that greatly improves training efficiency and safety. In the long run, the Navy projects savings of more than $400 million by completing the acquisition and delivery of new T-45's by the year 2002 instead of 2005.
Specifications

Contractor
Boeing [McDonnell Douglas] - prime
British Aerospace (airframe)
Rolls-Royce (engine)
Wing span
30 feet 8 inches
Length
38 feet 9 inches
Height
13 feet 1 inch
Max grossweight
13,000 pounds (5,897 kg) approx.
Internal fuel capacity
2,893 pounds (1,312 kg)
Powerplant
Rolls-Royce F405.RR-401 Adour Mk. 871
5,845 pounds (26.0 kN) Thrust
Speed
maximum: 560 knots
0.85 Mach Max level flight speed
Ceiling
50,000 feet
Range
maximum: 1,400 nautical miles
Power plant
one Rolls-Royce Adour Mk 851 turbofan engine
Crew
one instructor, one student
Design life
14,400 flight hours (20 years at 720 hours per year in a "carrier environment")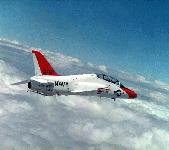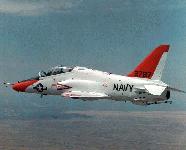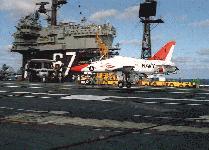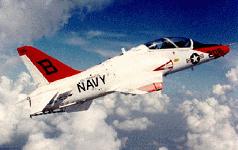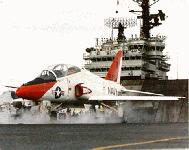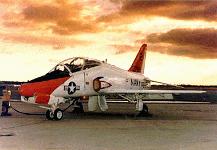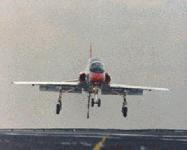 Sources and Resources
Goshawk hits milestone Tester April 16, 1998 -- A T-45A Goshawk test article aircraft attached to the Strike Aircraft Test Squadron surpassed a milestone recently when it accomplished its 1,000th flight.
Navy accepts 100th Goshawk trainer after major transitions Tester February 12, 1999 -- The 100th T-45 Goshawk jet trainer rolled out from its production facility in St. Louis last month as the first aircraft to be built after under going multiple changes in its program.
---
---
http://www.fas.org/man/dod-101/sys/ac/.htm
Maintained by Robert Sherman
Originally created by John Pike
Updated Monday, December 27, 1999 5:25:18 PM