---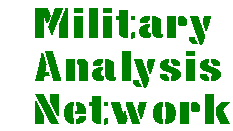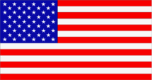 ---
Next Generation Small Loader (NGSL)
The Next Generation Small Loader (NGSL) is an air transportable, 25,000 pound capacity, self-propelled mobile air cargo transporter/loader that can support all military transport and Civil Reserve Air Fleet aircraft. The loader is capable of interfacing with all main deck and lower lobe cargo doors of all commercial and military cargo aircraft. For air transporting on C-130, C-141, C-5 and C-17 military aircraft, the loader is capable of driving on and off without ramp/cargo bay shoring. The loader will be used to move cargo from loading areas to the aircraft. The loader is capable of obtaining speeds of at least 15mph, and have the capacity to traverse paved asphalt, dirt and gravel surfaces covered by sand, rain, mud, sleet or snow. The deck of the loader has a powered roller system, and is compatible with military 463L pallets, type V platforms, LD containers, ISO containers and rolling stock, and has a deck height service range from 39 to 220 inches. The deck length as a minimum is capable to accommodate three 463L pallets with the 108 inches dimension traversing the deck width.

Air Mobility Command and other Air Force MAJCOMs are responsible for on and off loading military and commercial aircraft supporting National Command Authority and Joint Chiefs of Staff taskings. Currently, this is accomplished using many different types of material handling equipment (MHE), including three basic types of cargo loaders: 25,000 pound (25K) capacity loaders 40K loaders, and wide-body elevator loaders (WBEL).

Many of the 25K loaders have exceeded their service life expectancy and are sustained by continual depot overhaul and intensive intermediate maintenance. Of the approximately 685 25K loaders in the inventory, over 53 percent of the small loaders are replacement eligible. Overhaul programs extended the life of only a portion of the loader inventory. In addition, heavy use during increased air mobility taskings led to structural metal fatigue and frame cracks in nearly 57 percent of the 40Ks and 68 percent of the 25Ks. Although the 25K loader interfaces with C-5, C-17, C-130, C-141, and KC-135 aircraft, its 13-foot maximum lifting height is a serious limiting factor when the Air Force employs Civil Reserve Air Fleet (CRAF) wide-body aircraft requiring a reach of 18 feet, 4 inches. WBELs answer this deficiency by elevating three pallets up to the wide-body aircraft floor. WBELs do not transport cargo. Other vehicles are required to move loads to and from the loading dock, thus increasing the number of loading vehicles which must be deployed to handle cargo. The average age of the WBEL fleet is 12 years, older than their life expectancy of 10 years when purchased. The WBEL fleet maintainability is growing more difficult. Lower lobe loaders are used to service the lower cargo compartment of large commercial aircraft. This additional equipment increases the expense and logistics tail of mobility operations.

The Air Force previously awarded Phase I contracts (Oct 98) to FMC Corp, Orlando, FL, and Teledyne Brown Engineering, Huntsville, AL, for the production of 3 prototype loaders and the support of these loaders in a formal test program. The test program included a 4 month Contractor Test and a 3 month Government Operational Test. The test program was completed on 06 Dec 99. It is anticipated that the two Phase I contractors will compete for the Phase II effort to deliver and provide support for the 264 production NGSL loaders. Based on the Phase I source selection and current market research, the two loaders selected for Phase I were the only loaders which met many of the NGSL requirements without the need for extensive research and development efforts. The Phase I delivery of prototype loaders and testing of those prototypes has allowed the Air Force to lower the program risk. On 22 June 2000 FMC Corp. was awarded on June 22, 2000 a $458,000,000 (maximum) indefinite-delivery/indefinite-quantity contract to provide for 246 (best estimated quantity) Next Generation Small Loaders and up to fifteen years of logistics support. The Air Force can issue delivery orders for loaders and logistics support totaling up to the maximum amount indicated above, though actual requirements may necessitate less than that amount. There were two firms solicited and two proposals received. Expected contract completion date is Dec. 31, 2015.
Sources and Resources
---
---
http://www.fas.org/man/dod-101/sys/ac/equip/ngsl.htm
Maintained by Robert Sherman
Originally created by John Pike
Updated Tuesday, June 27, 2000 7:51:57 PM