---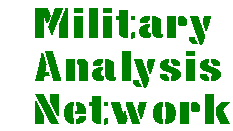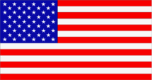 ---
Mobility Air Reporting and Communications Shelter [MARC]
A Tanker Airlift Control Element is a deployed Air Mobility Command organization established at fixed, en route, and deployed locations where AMC operational support is non-existent or insufficient. The TALCE provides continuing on-site management of AMC airfield operations including command and control, communications, aerial port services, maintenance, security, weather, and intelligence -- those critical elements needed to ensure safe and highly efficient air base for all tanker and airlift operations, A TALCE is composed of mission support elements from various units and deploys in support of contingency/emergency relief operations on both a planned and "no-notice" basis. The cornerstone of any of the commandís deployed TALCEs is the Mobility Air Reporting and Communications Shelter [MARC]. That transportable structure supports mission planning and scheduling and gives the TALCE cadre the ability to track the status of resources, manage passenger and cargo operations, plus offering a myriad of communication and information processing systems to maintain a link between the commandís Tanker Airlift Control Center and a deployed TALCE. Similar to a base operations center, the MARC can relay mission essential information from anywhere in the world.

AMC, as the air component of the U.S. Transportation Command, provides military forces the ability to rapidly mobilize and deploy in support of national objectives. To manage, coordinate and control that air mobility mission, AMC established a global command and control (C2) network of fixed and deployable elements. One of the key deployable elements is the TALCE. The TALCE is a composite organization consisting of command and control by a TALCE cadre and essential mission support elements. The organizational structure of a deployed TALCE mirrors that of a typical air wing, with the TALCE cadre providing command and operations functions and deployed maintenance and aerial port personnel providing maintenance and cargo and passenger handling duties. This compact force deploys to locations where a fixed AMC C2 and support structure is limited or nonexistent. The TALCE is part of the AMC Mission Support Force. The TALCE cadre are those individuals assigned to active duty Airlift Control Squadrons and to Air Reserve Component Airlift Control Flights.

AMCís Mission Support Forces are managed by the C2 Mobile Operations Branch at Headquarters AMC, Scott Air Force Base, Ill. The operational planning, tasking, and control of TALCEs are done by the Tanker Airlift Control Centerís Mission Support Planning Office which operates a 24-hour a day mission support cell within the TACC. The TACC maintains a worldwide communications network to exchange mission data directly with every deployed TALCE.
Sources and Resources
---
---
http://www.fas.org/man/dod-101/sys/ac/equip/marc.htm
Maintained by Robert Sherman
Originally created by John Pike
Updated Saturday, January 09, 1999 10:27:01 AM