---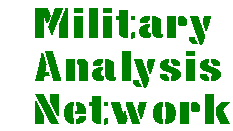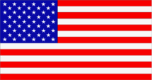 ---
PRC-112/B Hook-112 Survival Radio System
The Hook-112 Survival Radio System is designed for use by Air Force and Navy pilots to initiate a quick rescue response from recovery forces in emergency situations. The radios come preprogrammed to improve flight and mission planning and allow users easy and fast send and receive capability. Its use of the Global Positioning System allows a downed pilot to plot his or her location accurately within a 100-meter radius. Aircraft equipped with interrogator equipment can receive line-of-sight signals from Hook-112 radios from 60 to 100 miles away. The Air Force also plans to install interrogator-type equipment on unmanned avionics vehicles to reduce the risks to airborne personnel until the pick up phase of a mission begins.
The Hook-112 Survival Radio System provides:
Voice, beacon and a distance measuring equipment transponder, all of which currently exist with the AN/PRC-112 Survival Radio.
Accurate GPS Standard Positioning Service, the civilian version of the GPS signal, that provides three-dimensional location information via GPS satellites.
Custom messages that can be added to location and ID.
Plot location coordinates by using global latitude and longitude or local area military grids.
Tracks rendezvous points while processing two-way message data bursts.
Capability for handling multiple users with distinct IDs and encryption codes.
Compatibility to interrogation search equipment that will fit on many types of aircraft.
Encryption protection against location, ID, and message disclosure.
Small enough to fit in a survival vest or seat kit.
Relay equipment onboard aircraft allows the range of communication to extend back to joint rescue coordination centers.
A modified AN/PRC-112 serves as the platform for the Hook-112 Survival Radio. The radio finds its own location by GPS satellite signals and then relays the information to the interrogator signal receiving equipment aboard search and rescue aircraft or through airborne relays, such as unmanned aerial vehicles. This reduces search time and the threat to recovery crews. It also reduces lengthy voice communications, limiting the time for enemy reaction.
Air Force Space Commandís Space Warfare Center at Falcon Air Force Base, Colo., first developed and fielded Hook-112 to satisfy an urgent request for improved search and rescue capability. The Hook-112 stands as a temporary solution for the warfighter until the more advanced Combat Survivor Evader Locator (CSEL) begins development and becomes available. CSEL is expected to possess a communications range of thousands of miles through a satellite relay system.
The Air Force produced 1,000 Hook-112 survival radios by the spring of 1996, along with the interrogator search equipment and related support equipment. The first production provided downed aviators with an immediate GPS-based search and rescue operating capability.
The Hook-112 procurement is managed by the Developmental Planning Directorate at the Space and Missile Systems Center, Los Angeles Air Force Base, Calif. The Air Force is pursuing the Hook-112 purchase jointly, though an Integrated Product Team that includes representatives from the Army, Navy, Air Force and Motorola Corporation.
Sources and Resources
---
---
http://www.fas.org/man/dod-101/sys/ac/equip/hook-112.htm
Maintained by Robert Sherman
Originally created by John Pike
Updated Saturday, January 09, 1999 10:27:01 AM