---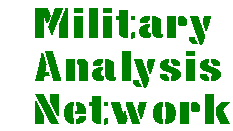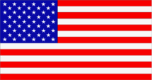 ---
AN/TYQ-82 Tactical Data Communications Processor (TDCP)
Based on a highly mobile, reduced-footprint platform that is scaleable and configurable, the AN/TYQ-82 Tactical Data Communications Processor (TDCP) is an open-architecture, DII COE-compliant system with a full TADIL-J (Link 16) capability and the full command and control operational functionality from the AN/TYQ-23 Tactical Air Operations Modules (TAOM). Litton developed the TDCP system to meet the US Marine Corpsí requirement for a standalone TADIL-J capability that will support the TAOM and other MACCS elements, comprising the following:
COTS (Sun Ultra 2) operator workstation
JTIDS Class 2H terminal
Multi-channel interface unit
DII COE-based software hosted on the operator workstation
Housed in a Gichner 1497A shelter mounted on an M1097 HMMWV, the TDCP can be directly interfaced to external radars to provide an electronic warfare and IFF/SIF surveillance capability and can display and transmit TBM data when interfaced to TMD-modified radars. To provide additional external operator positions, the system will support multiple workstations via a 100 MHz Ethernet electro-optic converter for interfacing to a local area network. The US Marine Corps successfully completed operational testing of two AN/TYQ-82 prototypes early in 1998.
Sources and Resources
---
---
http://www.fas.org/man/dod-101/sys/ac/equip/an-tyq-82.htm
Maintained by Robert Sherman
Originally created by John Pike
Updated Saturday, January 09, 1999 10:27:01 AM