---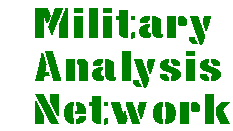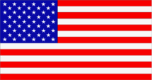 ---
AN/TSW-7 Air Traffic Control Center
The AN/TSW-7 is a Mobile Control Tower used to provide Air Traffic Control capabilities where no control tower exists (bare base operations) or where the fixed control tower is not operational or decommissioned for renovation. The AN/TSW-7 is small and its equipment is limited. However, it provides controllers with the minimum items necessary to rapidly launch and recover (to include silent launches) participating aircraft in the most expeditious manner. The AN/TSW-7 provides air traffic controllers access to landlines, UHF/VHF radios, crash phone, emergency warning and evacuation alarm signal, barometer, tape recorders, binoculars, NAVAIDS monitor, light guns for vehicle and aircraft signals, and wind measuring equipment for transmission to all concerned. This facility consists of a communications shelter and an ancillary equipment pallet. The communications shelter contains HF/UHF/VHF communications equipment and can accommodate up to three air traffic controllers at one time. Ancillary environmental control and power generating equipment contained on the pallet assembly provides the self-contained capability for operation of this system. There are three controller positions: local control (controls airborne aircraft and runway traffic), ground control (controls all other aircraft ground movements and vehicles), and flight data (handles administrative coordination). With all three positions manned, the TSW-7 doesn't have any additional space for other personnel such as Supervisor of Flying or dedicated watch supervisor. Transport of the communications shelter and pallet assembly is accomplished via two each 2-1/2 ton trucks which permits tactical deployment of this facility. Seven maintenance personnel should have the mobile tower operational with 3 UHF radios plus a 243.0 MHz guard receiver, 2 VHF radios plus 121.5 MHz guard receiver, and 1 light gun operational within 16 hours. After the unit is fully operational, two ground radio technicians can maintain it, with air conditioning, power, and telephone support being supplied by the deployed organic wing.
Nov 78 Statement of Need prepared by USAISC to modify an existing Air Force system for Army use.
Sep 79 Production contract award for 22 systems.
Jun 82 First Unit Equipped.
Nov 84 System transition from AVRADA to CECOM.
Jun 86 Six additional systems procured by active Army.
May 88 ECPs approved for communications equipment upgrade.
Dec 89 Initial fielding of upgraded communications equipment.
Dec 95 Transitioned to Level III.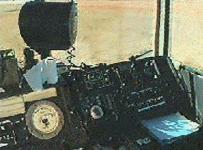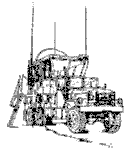 Sources and Resources
---
---
http://www.fas.org/man/dod-101/sys/ac/equip/an-tsw-7.htm
Maintained by Robert Sherman
Originally created by John Pike
Updated Monday, January 18, 1999 6:55:04 PM