---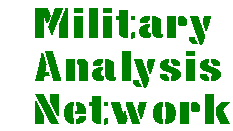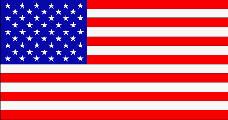 ---
C-37A
The C-37A, a military version of the Gulfstream V business jet will, along with the 1st Airlift Squadron's new C-32As, replace the wing's aging fleet of C-137s. The first C-37A, Tail No. 70400, arrived at Andrews AFB in July 1998, and a second model arrived in September. They will join the squadron's fleet of five C-20Bs, two C-20Hs and three C-9Cs. On 06 January 1999 Gulfstream Aerospace Corp. was awarded a $38,530,875 face value increase to a firm-fixed-price contract to provide for one C-37A aircraft and associated training and data with an expected contract completion date of 30 June 30 2000. The C-37A resembles the C-20H (Gulfstream IV), but is eight feet longer, with a wider wing span, a more advanced avionics package and greater performance capabilities, allowing the aircraft to carry up to 12 passengers a distance 50 percent greater than the C-20B models. A typical C-37A mission will able to fly 5,500 nautical miles without refueling, carrying Cabinet secretaries, congressional delegations or senior military leaders. First deliveries of the the ultra-long-range Gulfstream V to commercial customers began at the end of 1996. On 05 May 1997 -- Gulfstream Aerospace Corporation announced that the Gulfstream V, the world's first ultra-long range business jet, had been selected by the United States Air Force (USAF) for the VC-X program to expand the mission capability of the nation's Special Air Mission Wing. The selection by the USAF marked the first sale of the ultra-long range Gulfstream V to the military and opened this market worldwide for similar applications of this new aircraft. The initial contract is for two Gulfstream V aircraft with options for up to four additional units before 2003. The initial contract is valued at $68.9million. Including options, the total contract is valued at more than $275 million. Gulfstream will provide technical and logistics support, spare parts and overhaul services to the USAF for 10 years. With this aircraft, the 89th Airlift Wing is capable of taking senior leadership nonstop to areas of the world that previously required flying much larger aircraft. The key to C-37A's performance is its state-of-the-art wing design, improved aerodynamics and more powerful engines. The airframe is capable of low-speed, high-lift performance, high-altitude maneuverability and turbulence tolerance. The BMW/Rolls-Royce BR710-48 engines moves the C-37A at a cruising speed of 600 mph. Civilian versions of the aircraft have in a very short time set 15 world speed and distance records, including the first nonstop flight from New York to Tokyo. The Gulfstream V is the first aircraft of its kind, capable of cruising at altitudes up to 51,000 feet, high above most other air traffic, weather and adverse winds.

Despite its more powerful engines, the C-37A is very fuel-efficient. Passengers can comfortably travel in the aircraft at altitudes as high as 51,000 feet, taking advantage of better fuel consumption rates, explained Bigler.

C-37As come equipped with a number of features not found on any other business jets. The avionics system is a state-of-the-art Honeywell SPZ-8500 Flight Management System with an integrated full-function Heads-Up Display. The FMS allows crews to program computers to have the aircraft arrive at point in space at a specific time. They also come equipped with enhanced Ground Proximity Warning System, and Microwave Landing System. Other important features include Tacan military navigation equipment and a military Identification Friend/Foe transponder. Full Authority Digital Engine Controls ensure critical engine operating parameters are maintained. The C-37A, like other Gulfstream Vs, meets the Extended Range with Two-Engine Airplanes standards, a criterion previously only met by larger commercial aircraft operating over long stretches of water.

Passengers will enjoy flying on what Gulfstream claims is the quietest aircraft in production. The twin engines are located aft of the cabin bulkheads; titanium mufflers and vibration isolators will eliminate hydraulic system noise. Insulated side panels, and re-engineered windows further eliminate outside noise. The interior package includes a passenger flight information display system that can feature real-time global positioning on a moving world map, weather updates and other important information.

The 89th Airlift Wing is the only unit in the Air Force to operate C-37 and C-32 aircraft.

The CINC Support Aircraft Replacement Program calls for a most probable quantity of five FAA certified commercial intercontinental passenger Aircraft accommodating a minimum of 12 passengers and 5 Crew in a working office environment and capable of dispatch on short notice to any suitable airfield in the world from operating locations at MacDill AFB, FL and Hickam AFB, HI. This aircraft shall have a 5000 NM range, a separate Distinguished Visitor (DV) area, and worldwide clear and secure voice, facsimile, and PC data passenger communications.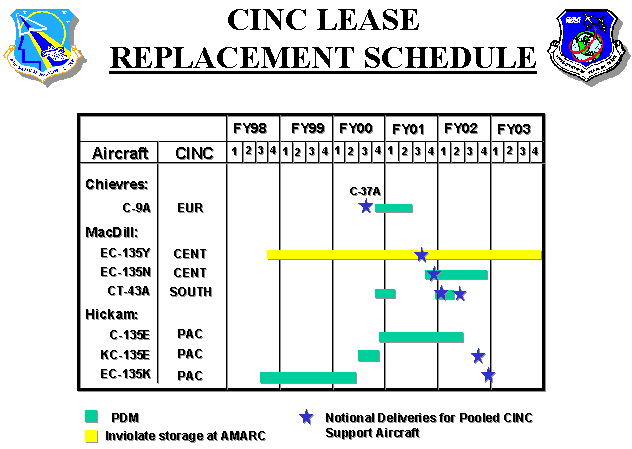 Specifications

Performance
Maximum Range
(Mach 0.80, 8 passengers, 4 crew, NBAA IFR reserves)
6,500 nm
12,046 km
Long Range Cruise Speed
Mach 0.80, 459 ktas, 851 km/h
Mmo (Maximum Allowable Mach Number)
Mach 0.885
Takeoff Distance (SL, ISA, MTOW)
5,990 ft
1,826 m
Landing Distance (SL, ISA, MLW)
3,170 ft
966 m
Initial Cruise Altitude
41,000 ft
12,497 m
Maximum Cruise Altitude
51,000 ft
15,545 m

Weights
Maximum Takeoff Weight
90,500 lb
41,051 kg
Maximum Landing Weight
75,300 lb
34,156 kg
Maximum Zero Fuel Weight
54,500 lb
24,721 kg
Basic Operating Weight (including 4 crew)
48,000 lb
21,773 kg
Maximum Payload
6,500 lb
2,948 kg
Payload with Maximum Fuel
1,600 lb
726 kg
Maximum Fuel Weight
41,300 lb
18,734 kg
Allowance for outfitting and operating items
8,500 lb
3,856 kg

Design Standards
Engines (2)
BMW Rolls-Royce BR710
Rated Takeoff Thrust ea.
14,750 lb
65.6 kN
Passengers (Maximum)
19
Passengers (Typical Outfitting)
13-15
Cabin Pressure Differential
10.17 psid, 6,000 ft cabin at 51,000 ft

Interior
Cabin Length
50 ft 1 in
15.3 m
Cabin Height
6 ft 2 in
1.9 m
Cabin Width
7 ft 4 in
2.2 m
Cabin Volume
1,669 cu ft
47.3 cu m
Baggage Compartment Volume
226 cu ft
6.4 cu m

Exterior
Length
96 ft 5 in
29.4 m
Height
25 ft 10 in
7.9 m
Wingspan
93 ft 6 in
28.5 m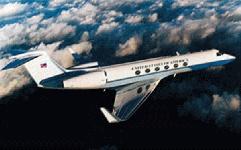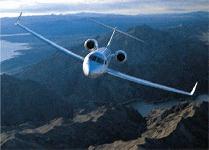 Sources and Resources
---
---
http://www.fas.org/man/dod-101/sys/ac/.htm
Maintained by Robert Sherman
Originally created by John Pike
Updated Friday, May 05, 2000 8:20:55 AM