---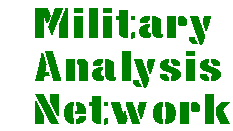 ---
Sasebo
The important bi-lateral relationship between Japan and the United States is very much in evidence at US Fleet Activities,Sasebo, where ships of the Japanese Maritime Self Defense Force and the United States Seventh Fleet share this excellent port. Sasebo is currently home to Commander, Amphibious Squadron Eleven and assigned ships: USS Belleau Wood (LHA-3), USS Germantown (LSD-42), USS Dubuque (LPD-8), USS Fort McHenry (LSD-43), USS Guardian (MCM-5), and USS Patriot (MCM-7) and some 5,000 Americans as part of the forward deployed naval forces. Commander, Amphibious Squadron ELEVEN, the only permanently forward deployed amphibious squadron in the Navy. Mine Countermeasures Squadron ONE, based out of Ingleside, TX., also has two minesweepers forward deployed to Sasebo. All ships fall under the operational command of Amphibious Group ONE, located in White Beach, Okinawa.

Commander, US Fleet Activities, Sasebo (CFAS) is situated at Long. 129o40'E and Lat. 33o10'N in the northern part of Nagasaki Prefecture. Located on the northwest corner of the island of Kyushu, approximately one and a half hours north of Nagasaki City, two hours south of Fukuoka City, five hours south of Iwakuni MCAS, 900 miles southwest of Tokyo and 110 miles from Korea. The facility has a base population of approximately 6,000 and covers 1,000 acres of land in nine different locations. Most of the services, facilities, and housing are located at Main Base and Hario Village. The rest of the areas consist of two ordnance facilities (with about forty-thousand tons of Navy and Marine Corps munitions), two fuel facilities (with five and a half million barrels of fuel), and an LCAC facility at Sakibe.

Sasebo has been an important naval base ever since 1883, when then Lieutenant Commander Heihachiro Togo nominated the tiny fishing village here to form the nucleus for a base for the Imperial Japanese Navy. In 1904, ships of the Japanese Navy under Admiral Togo sailed from Sasebo to take on the Russian Baltic Fleet. The Imperial Japanese Navy had some 60,000 people working in the dock yard and associated naval station here at the peak of World War II.

In September of 1945, the U.S. Marine Corps Fifth Division landed at Sasebo, and in June 1946, US Fleet Activities, Sasebo was established. When war broke out in Korea three years later, Sasebo became the main launching point for United Nations and U.S. Forces. Millions of tons of ammunition, fuel, tanks, trucks and supplies flowed through Sasebo on their way to UN Forces in Korea. The number of Americans in Sasebo grew to about 20,000; and some 100 warships and freighters per day swelled the foreign population here still more. Sasebo provided heavy support to the expanded Seventh Fleet during the years of war in Southeast Asia. In the mid Seventies, U.S. Fleet Activities, Sasebo became Naval Ordnance Facility, Sasebo, and fleet visits dwindled to a very low level. But on July 4th, 1980 this trend was reversed. U.S. Fleet Activities regained its name, and once again Seventh Fleet ships started to make Sasebo their overseas homeport. Sasebo played a vital logistics role in Operation Desert Sheild/storm during 1990-91, by serving as a supply point for ordance and fuel for ships and Marines operating in the Persian Guld theater.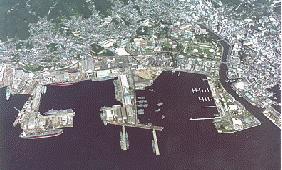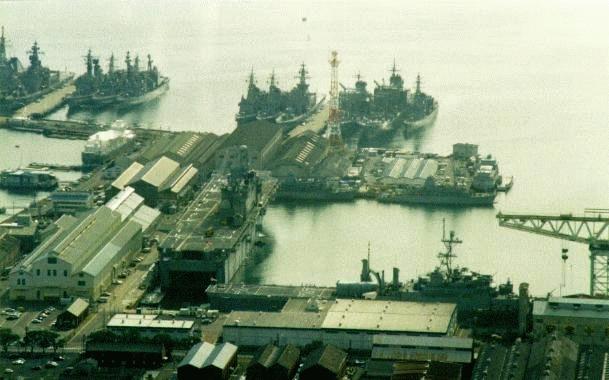 Sources and Methods
---
---
http://www.fas.org/man/dod-101/fac/port/sasebo.htm
Maintained by Robert Sherman
Originally created by John Pike
Updated Sunday, December 06, 1998 5:59:17 AM